Ciro Gomes leaves hospital following minor prostate surgery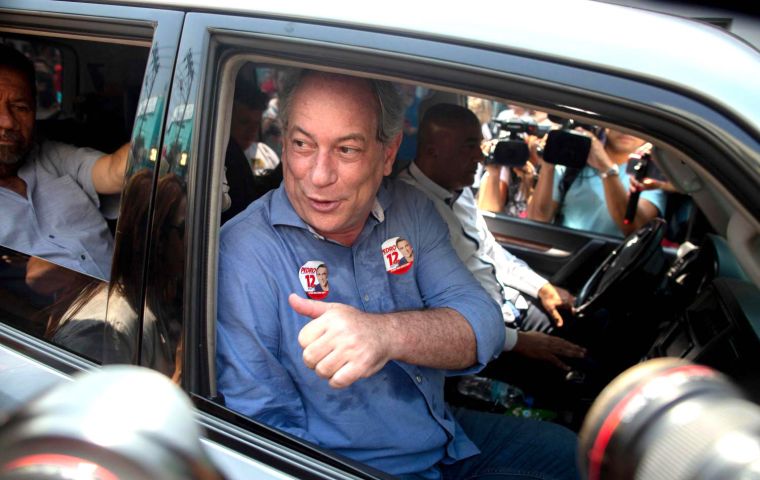 Brazil presidential election candidate Ciro Gomes left hospital in Sao Paulo on Wednesday, a day after undergoing surgery on his prostate. Currently running third in opinion polls ahead of the October 7 election first round, 60-year-old Gomes underwent a minimally invasive procedure that involved the "cauterization of blood vessels," his center-left PDT party said in a statement.
He left the hospital in time to take part in Wednesday's televised presidential debate. He had been campaigning in Rio de Janeiro state on Tuesday morning before being admitted to a hospital in Sao Paulo in the afternoon having felt pain.
With 11% of voting intentions in the opinion poll released on Monday, Gomes trails right-wing frontrunner Jair Bolsonaro, with 28%, and leftist Workers' Party candidate Fernando Haddad, at 22%.
If opinion polls are accurate, Gomes stands little chance of getting through to the head-to-head second round on October 28. However the latest Ibope poll released late Wednesday has him with 12% vote intention while the leading candidates are down one percentage point to 27% and 21%.