Temer tells US corporate leaders Brazil is open for business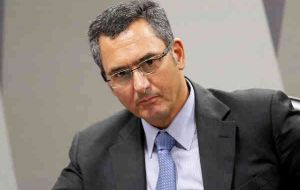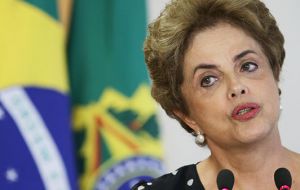 Brazil has been clawing itself out from the worst recession in its history, but that hasn't stopped President Michel Temer from touting the country to investors. Temer and his entourage told United States business leaders at an event leading up to the United Nations General Assembly that the country is open for business.
"We have absolute conviction that the country, no matter who is elected [to the presidency in October] and it stays on this path [of reforms] we will be able to raise the growth rate and potential of the Brazilian economy, lower unemployment and generate more income throughout the entire economy," said Eduardo Guardia, Brazil's finance minister.
Brazil's gross domestic product started its recovery in the second quarter of 2017 after hitting a low of -5.58% growth in the fourth quarter of 2015. In the second quarter of this year, its GDP rose 1.03%.
Guardia said Brazil owes the turnaround to important reforms implemented under Temer, who has been president since 2016. Not only is the country growing again, but unemployment is on the way down. The government enacted a ceiling on public spending, passed labor reform and tackled pension reform briefly, but backed off after it was met with much opposition and protests from Brazilians.
Prior to Temer, former President Dilma Rousseff who was impeached in 2016 overspent while inflation and interest rates spiraled out of control. But when Temer, who was Rousseff's former vice president, took over, the country began a turnaround: GDP started to recover, external accounts nearly balanced and interest rates and inflation was reined in.
Making a bold statement, Temer announced at the Brazil-U.S. Business Council luncheon event that he will push to pass public pension reform before his presidential term ends next month. "I want to announce for the first time that I want to do pension reform," said Temer to a room full of about 100 business people.