World medical association calls for systems based on physician led primary care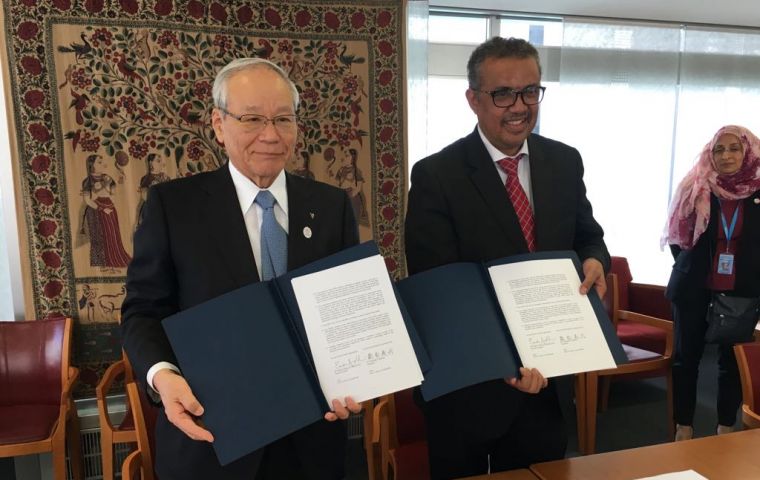 A call to strengthen health care systems around the world based on physician-led primary care was made by the President of the World Medical Association Dr. Yoshitake Yokokura.
At a High-Level United Nations General Assembly meeting in New York on non-communicable diseases (NCDs), Dr. Yokokura welcomed the Political Declaration which is expected to be adopted on the prevention and control of NCDs, with its emphasis on health care system strengthening and the link between NCDs and the social-economic and environmental determinants of health. But he will regret that the Declaration does not include clear and measurable commitments.
Dr. Yokokura says the WMA is particularly concerned by the lack of specific commitments and targets for funding. The Association is advocating for the inclusion of more NCDs to avoid a silo approach, which he says would be contradictory to the idea of health care system strengthening.
'Health care professionals see first-hand the devastating impact of NCDs on patients and their families. Physicians are treating an increasing number of cases and are seeing more and more complex cases. NCDs are increasing the bill and burden on already under-resourced health care systems.
'In the light of the expected increased demand for 18 million more health workers, primarily in low and lower middle-income countries by 2030, health care system strengthening is of the utmost importance to reduce the growing burden of NCDs'.
The WMA is calling for UN member states to use the momentum of the Declaration to set ambitious country targets, to commit to additional funding for NCDs and to draw up policies and measures in country action plans which aim to support people already living with chronic conditions.