Theresa May expresses full support for Gibraltar at Conservative conference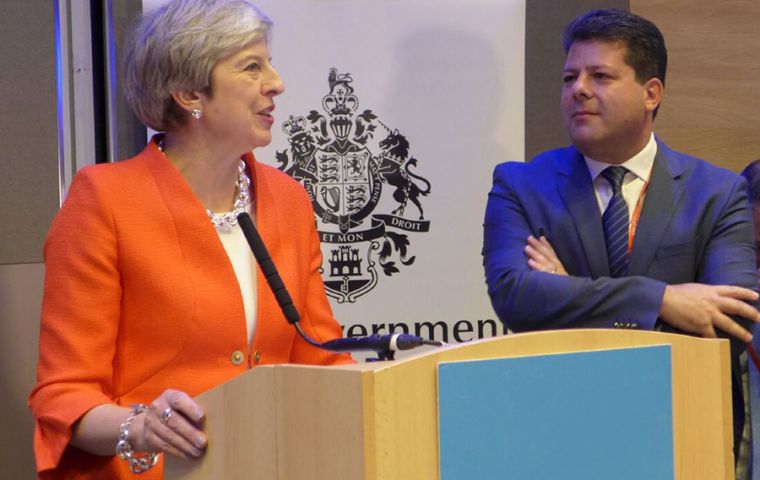 Prime Minister Theresa May took a personal interest in Gibraltar on Sunday evening, attending the Gibraltar Government's reception at the Conservative party conference in Birmingham and delivering a clear, unequivocal message: "We back Gibraltar."
At a time when Mrs. May is under pressure on all fronts over Brexit, her presence at the reception left no doubt as to the UK Government's support for the Rock and its people.
Addressing a room packed with MPs, peers and Conservative party officials, the Prime Minister insisted: "We have Gibraltar's interests at heart."
"We joined the EU together and we will be leaving the EU together," she said. "And we will make sure that as we negotiate our deal for our future relationship, it is a deal that covers Gibraltar and takes into account the interests that Gibraltar has."
"We back Gibraltar," she added. "We back Gibraltar alongside the United Kingdom."
"And as we go forward together, as Brexit becomes that reality where we leave the EU, as we forge global Britain, Gibraltar will be part of that global Britain, alongside us, ensuring that you too in Gibraltar have a brighter future."
Mrs. May said the well-attended reception showed the "significant support" for Gibraltar in the Conservative party.
She also thanked Chief Minister Fabian Picardo and his team for supporting the UK's work on withdrawal from the EU.