"UK would leave without a deal rather than be bullied into a one-sided agreement"
Tuesday, October 2nd 2018 - 08:35 UTC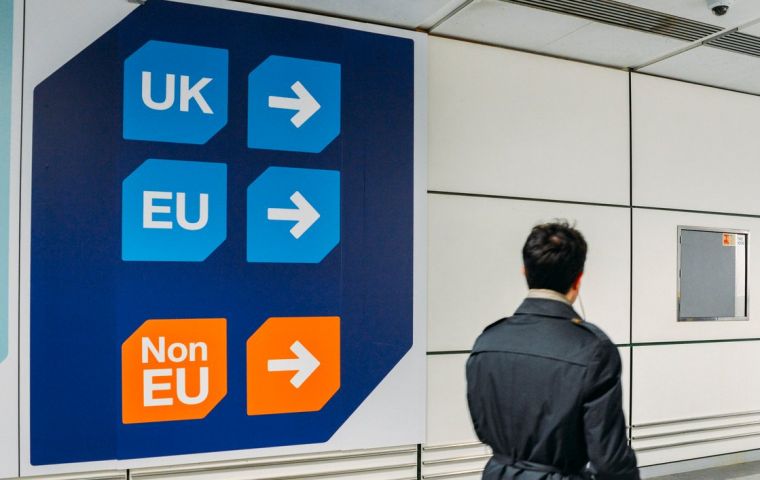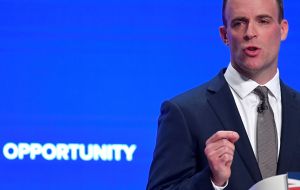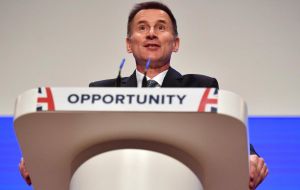 Dominic Raab, the British minister responsible for Brexit has told the EU to "get real" and reach a deal with the UK, and said EU chiefs had disrespected Theresa May with "jibes" at a recent summit. Raab underlined that the UK would leave without a deal rather than be "bullied" into signing a "one-sided" arrangement.
Meanwhile EU figures hit back after Foreign Secretary Jeremy Hunt likened it to a Soviet-era prison, comments diplomats called "insulting".
In a speech to the Conservative conference on Sunday, Mr Hunt compared what he said were the EU's attempts to stop members leaving with the actions of the Soviet Union during the Cold War.
His words were criticized by a number of European politicians and diplomats while a European Commission spokesman suggested everyone "could benefit from opening a history book from time to time".
Speaking in Birmingham on Monday, Mr Raab said the government's proposed deal with the EU was not "perfect" but he urged Tory Euroskeptics who are campaigning for the plan to be ditched to get behind it.
With less than six months to go before Brexit day, the UK and the EU have not yet reached a deal on how separation will be managed and what their new relationship will look like.
Mr Raab said that if the EU insisted on trying to "lock us in via the back door" of its customs union and single market, the UK could be left with "no choice" but to leave without a deal.
The "whole of the government machine is busy preparing for no deal" - not because they want it to happen or because it's likely, but "because it might happen", he said.
Raab dismissed "lurid predictions from the prophets of doom" about no-deal, including planes being grounded and ports blocked.
Even if the UK did not reach an agreement with the EU, he said: "I find it hard to believe that they would, for narrow political ends, seek to punish Britain in such a crass and counterproductive way."
Mr Raab criticized the EU over its reaction to Theresa May's proposals at last month's summit in Salzburg. "Our Prime Minister has been constructive and respectful," he said. "In return we heard jibes from senior leaders, and we saw a starkly one-sided approach to negotiation."
Regarding the Chequers plan elaborated by PM May, Brexiteers feel it keeps the UK far too close to Brussels and doesn't fulfill the Leave campaign's promise during the 2016 referendum campaign to "take back control".
EU leaders have rejected the plan because they believe it would undermine the single market by allowing the UK to "cherry pick" from EU law. Theresa May says the ball is now in the EU's court and she wants a more detailed response from them on their objections.
The government has said it will not agree to anything that divides Northern Ireland from the rest of the UK nor makes the country a member of the European Economic Area like Norway.