Datafolha survey says pessimism has a grip on Brazilians as elections approach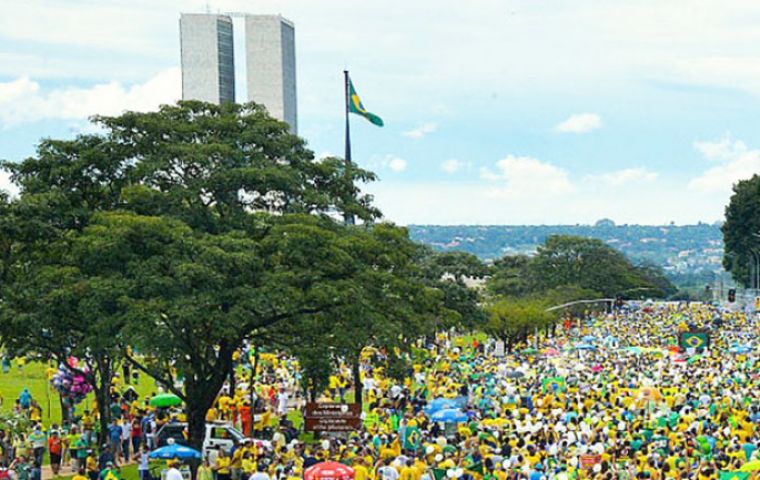 A poll by Datafolha released Wednesday indicates the majority of Brazilian voters, especially young people, are pessimistic about the country's future.Datafolha interviewed 3,240 voters in 225 cities nationwide. The poll is said to have a margin of error of 2 percentage points.
Asked whether they felt calm or angry, 68 percent of those polled said they felt angry, compared to 27 percent who felt a sense of calm.
Among those who said they were angry, the percentage increased to 74 in the 16 to 24 age group.
Security concerns received the highest marks, with 88 percent of those interviewed saying they felt unsafe in the country, compared to 11 percent who felt safe.
When asked whether they were more hopeful or scared, 59 percent indicated they were afraid. That figure went up to 63 percent among young people between 16 and 24.
In terms of the importance of the free air time on radio and television for candidates, 40 percent of the polled voters said they didn't give it any importance. In 2010 it was 26 percent.
The candidates' proposals were very important to 73 percent of polled voters, while a candidate's political life is very important for 72 percent.
News on social media was very important for 38 percent of those polled.