Falklands' offshore license relinquished by Noble Energy and Edison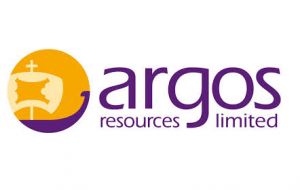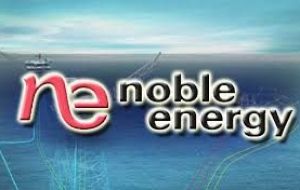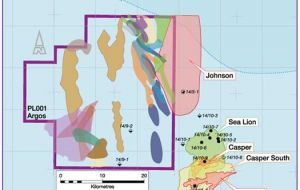 Oil companies Noble Energy and Edison have decided to relinquish their stakes in the PL001 offshore license in the Falkland Islands according to Offshore Energy Today. Argos Resources had held a 100% in the PL001 block before the two companies' farm-in back in 2015. Argos' shares fell 30% following the announcement.
The two companies had farmed into the license back in April 2015, with Noble Energy taking 75% and Edison taking the remaining 25%. Argos was to retain an overriding royalty interest of 5% of gross revenues from all hydrocarbon discoveries developed within the license. Also, under the terms of the farm-in agreement, Argos has been receiving quarterly cash payments totaling £300,000 per year.
The license covers an area of approximately 1,126 square kilometers and it is located in the North Falkland Basin. It is adjacent and to the west of the large Sea Lion oil development.
According to data on Edison's website the current Exploration Phase 2 of the license expiring on November 25, 2019, includes a commitment well. The well will, however, not be drilled, at least not by Noble, as Noble and Edison have served notice of their intention to withdraw from the license.
In a statement on Thursday, Argos Resources said it would apply for the reassignment of the license from Noble and Edison, adding it was already in contact with the Falkland Islands Government to seek the required approvals to transfer the working interests back to Argos.
Ian Thomson, Chairman of Argos, said: "The Company remains very positive about the potential of Licence PL001. We have sufficient cash reserves to meet our ongoing requirements while we progress discussions with the Government on the reassignment of the Licence and seek to secure other partners to participate in its development.