Brazilian auto industry production hit by Argentine recession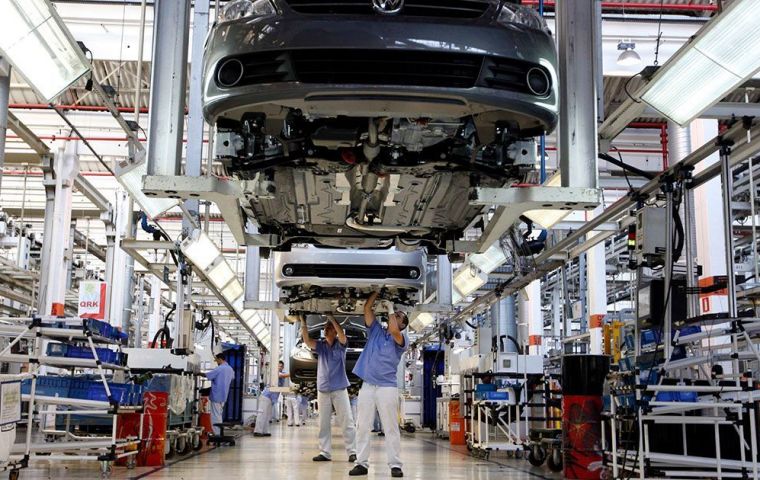 Brazilian automakers are facing the prospect of a sharp drop in exports this year as a crisis in neighboring Argentina hampers the prospects of car sales abroad, the national automakers' association said on Friday.

The Anfavea association said auto exports will now drop 8.6% this year to a total of 700,000 units. The estimate represented a significant revision, as the association's previous estimate said exports would remain flat compared to 2017.

The drop in the export forecast is in large part attributable to Brazilian automakers' dependence on Argentina. According to Anfavea, exports to Argentina represented between 70/75% of Brazilian auto exports. In September, that number dropped to around 50%.

"We have to get used to the new export reality," said Antonio Megale, the association's president, who is also a Volkswagen AG executive.

Argentina has been struggling to control inflation amid a weakening currency that has lost half its value this year. That has raised questions about the country's ability to repay its debt and diminished the purchase power of Argentines.

Auto production in Brazil plummeted 23.5% in September from the prior month, while sales slumped by 14.2%, Anfavea said. Despite the drops, employment in the auto sector has remained flat.
Brazil was one of the world's five biggest auto markets until a recent downturn, and remains a major base of operations for Fiat Chrysler Automobiles NV, Volkswagen, General Motors Co and Ford Motor Co.