US economy booming: unemployment at its lowest in 50 years, even when September was soft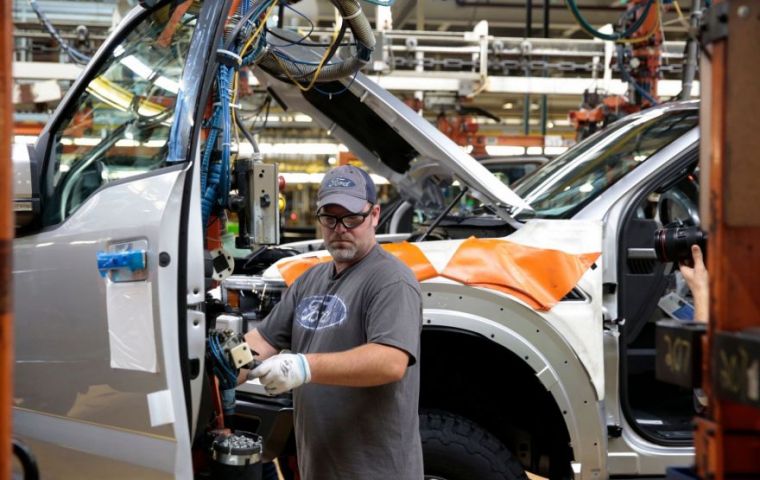 Jobs created in the United States during September fell to its lowest level in a year though the unemployment rate dropped to a point not seen in nearly 50 years, according to the Labor Department figures released Friday.
Nonfarm payrolls rose just 134,000, well below Refinitiv estimates of 185,000 and the worst performance since last September, when a labor strike weighed on the numbers. The unemployment rate fell two-tenths of a percentage point to 3.7%, the lowest level since December 1969 and one-tenth of a percentage point below expectations.
A separate measure of unemployment that includes discouraged workers and those holding jobs part-time for economic reasons, sometimes called the "real unemployment rate", edged higher to 7.5%. Unemployment among black Americans declined three-tenths of a point to 6%, slightly above its record low of 5.9% achieved in May.
The closely watched average hourly earnings component showed a 2.8% year-over-year increase, in line with Wall Street estimates. The average work week was unchanged at 34.5 hours.
"The labor market is in excellent shape heading into the end of 2018, perhaps the best it has been in 50 years," said Gus Faucher, chief economist at PNC. "Job growth was a bit softer in September, but some of that was from Hurricane Florence, and it should bounce back through the rest of 2018 and into 2019."
After the report, the 10-year Treasury yield climbed to the highest in seven years. Stock indexes edged higher at the open but soon turned negative.
The survey period for September's count included when Hurricane Florence slammed the Carolinas, though the Labor Department could not quantify the storm's impact. The official government count was well below an estimate earlier this week from ADP and Moody's Analytics that reported a 230,000 growth in private payrolls. However, that report did not account for Florence's impact.
August initial count was revised up dramatically, from 201,000 to 270,000, while July's numbers came up as well, from 147,000 to 165,000. The revisions bring the three-month average growth to 190,000 while the 12-month average gain is 201,000.
Job gains for September were concentrated in professional and business services, which rose by 54,000. Health care saw 26,000 new positions while transportation and warehousing was up 24,000. Construction continued to show gains with 23,000, while new hires in manufacturing increased by 18,000 thanks to a gain in durable goods-related industries.
Leisure and hospitality represented the most significant decline, with 17,000 jobs lost, which the government said could have been attributable to Florence.
The decline in the unemployment rate did not come from a labor force shrinkage, as it has in past. In fact, the civilian labor force increased by 150,000 and the participation rate was unchanged at 62.7%.