Bolsonaro's performance unprecedented at Congress level: from 8 to 51 seats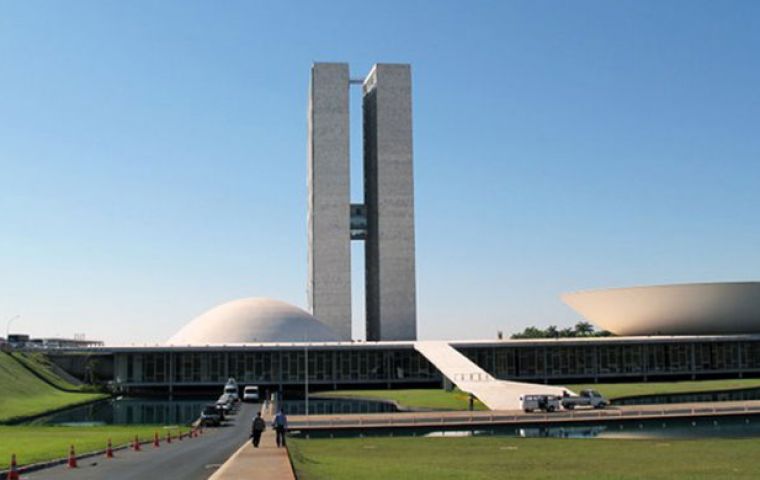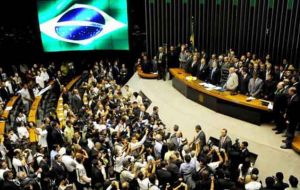 Brazil's far-right presidential candidate Jair Bolsonaro turned his party from a footnote in a crowded Congress into a national powerhouse on Sunday, underscoring a seismic shift in Latin America's biggest nation as voters raged against the political establishment.
Sunday's strong showing for Bolsonaro allies in legislative elections defied many pollsters' forecasts and suggests the formerly undistinguished congressman could have an easier-than-expected time garnering support for tough economic reforms.
Bolsonaro's once-tiny Social Liberal Party (PSL) was poised to land 51 of the 513 seats in the lower house of Congress, according to projections by investment firm XP Investimentos, trailing only his rival Fernando Haddad's leftist Workers Party (PT), which is expected to take 57 seats.
That would be explosive growth for a party with only eight lower house seats and no presence in the Senate before the vote.
"The PSL is a new chapter in the political history of Brazil. It's a group that embraces a single thesis of fiscal austerity, of small government, of pension reform," said Lucas de Aragão, a partner at political consulting firm Arko Advice.
He said that the PSL's growth improves the prospects for fiscal reforms, but acknowledged that they will still face "furious" opposition from the Workers Party.
By comparison, current President Michel Temer's Brazilian Democratic Movement (MDB), for decades a major force in governing coalitions across the political spectrum, is expected shrink to fourth place in the lower chamber with just 33 seats.
Several of the highest-profile MDB lawmakers lost their re-election bids, including Senate President Eunício Oliveira. That clears out powerbrokers who could have extracted costly concessions to pass Bolsonaro's agenda.
The results highlight voters' revolt over sweeping corruption scandals that have imprisoned dozens of politicians and businessmen, roiling traditional parties that have long defined the political debate.
Bolsonaro, a former army captain who has sworn to crack down on crime and corruption, nearly won the race outright in Sunday's first-round vote, but will face down Haddad in an Oct. 28 run-off vote. Regardless of the result, Haddad's Workers Party will remain a force in Congress after a solid showing at the polls, especially in Brazil's poor northeast, which benefited from generous social policies during its 13 years in power.
However, the PSL dominated Brazil's two biggest states, São Paulo and Rio de Janeiro, in the populous southeast.
Bolsonaro's son Eduardo was the most-voted lower house candidate in Brazil's history, helping the PSL draw over 20 percent of the lower house vote in São Paulo.
The tally was even higher in the presidential candidate's home state of Rio de Janeiro, where his party got nearly 23% of votes for the lower house.
Until this year, the PSL was one of dozens of little-known parties in Brazilian politics with a handful of seats and no clear ideology, thanks to laws that make it easy to create and publicly fund new parties.
That changed when Bolsonaro arrived in March — making it his ninth party affiliation. His grassroots social media campaign electrified the PSL, pushed it further to the right and raised the profile of candidates such as former military police Major Olimpio Gomes, the most-voted candidate for the Senate in São Paulo on Sunday.
As a result, the PSL became an outlet for extremely conservative Brazilians who have lacked high-profile representatives, said political scientist Leonardo Barreto, head of consultancy Factual.
That meant siphoning votes away from centre-right mainstays such as the Brazilian Social Democracy Party (PSDB), which is set to lose about 20 of its 49 seats due to its role in graft scandals and compromises with the unpopular Temer government.
"Society has voted in self-defense against the political system, and the PSDB had to pay for that," Barreto said.