Japan would welcome UK to the TPP with open arms, says PM Shinzo Abe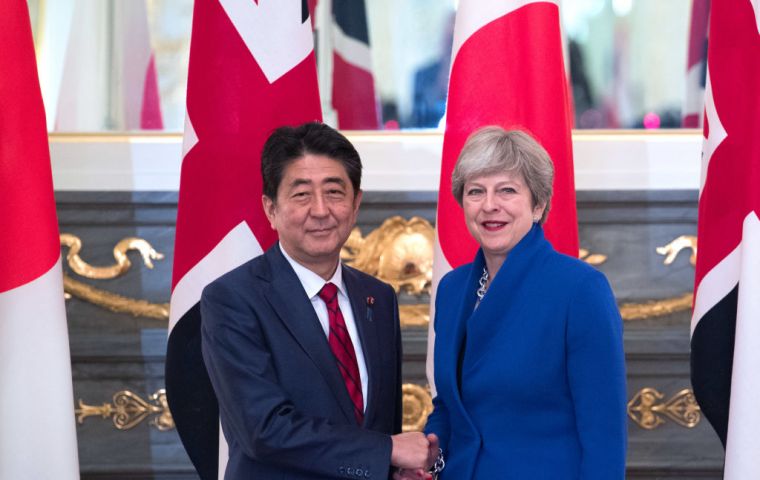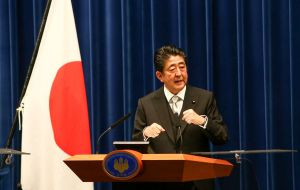 Britain would be welcomed into the Trans-Pacific Partnership trade pact "with open arms" by Japan, the country's prime minister has said. Shinzo Abe also urged the use of "wisdom" during Brexit talks in order to avoid a no-deal withdrawal from the EU.
Mr Abe said the UK would lose its role as a gateway to the EU after Brexit, but would still be a country "equipped with global strength".
The CPTPP (Comprehensive and Progressive Agreement for Trans-Pacific Partnership) is an 11-nation trade agreement which includes Japan, Canada, Australia and Mexico. US President Donald Trump withdrew America from the pact soon after entering the White House.
Mr Abe's comments are likely to be seized on by arch-Brexiteers as the UK would only be able to join the bloc if it was outside the EU customs union and was able to set its own tariffs.
eferring to withdrawal talks between London and Brussels, the Japanese prime minister told the Financial Times: "I hope that both sides can contribute their wisdom and at least avoid a so-called disorderly Brexit, "I truly hope that the negative impact of Brexit to the global economy, including Japanese businesses, will be minimized."
International Trade Secretary Liam Fox said: "It was a pleasure to meet Prime Minister Abe when I visited Tokyo in July. We are delighted to hear again this week that the UK will be welcomed with open arms by the world's third largest economy into the CPTPP.
The Asia-Pacific will be the engine of global growth in the 21st century and joining the CPTPP would help us strengthen our trade with the region as we begin to determine the terms our trade for the first time in over 40 years.
"I urge everyone to seize the opportunity to have their say about how we approach this opportunity by taking part in our online consultation."
Prime Minister Theresa May's official spokesman said: "Trade between the UK and Japan is already worth £28 billion and we are currently consulting on the UK's potential membership of the Trans-Pacific Partnership."