Malaysia to join list of countries that have abolished death penalty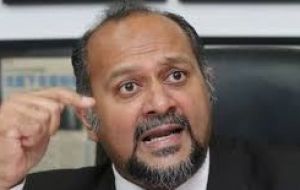 Malaysia's government has pledged to amend the law and abolish capital punishment. It will also halt all pending executions, it was reported.
Law Minister Liew Vui Keong was quoted by local media as saying that the bills were expected to be put forward when Parliament resumes Monday.
The announcement by Malaysia's Cabinet has been welcomed by human rights groups. Over 1,200 people are on death row in Malaysia, where offenses such as murder, drug trafficking, treason and acts of terror are punishable by death through hanging.
"The Cabinet has agreed to abolish the death penalty," Communications and Multimedia Minister Gobind Singh Deo said. "I hope the law will be amended soon," he added.
Human rights groups hailed the decision. "Malaysia's resort to the death penalty has been a terrible stain on its human rights record for years," Amnesty's Secretary General Kumi Naidoo said in a statement.
According to Amnesty, 142 countries have abolished the death penalty in law or practice.