Nigeria: Abducted ICRC health care workers' execution imminent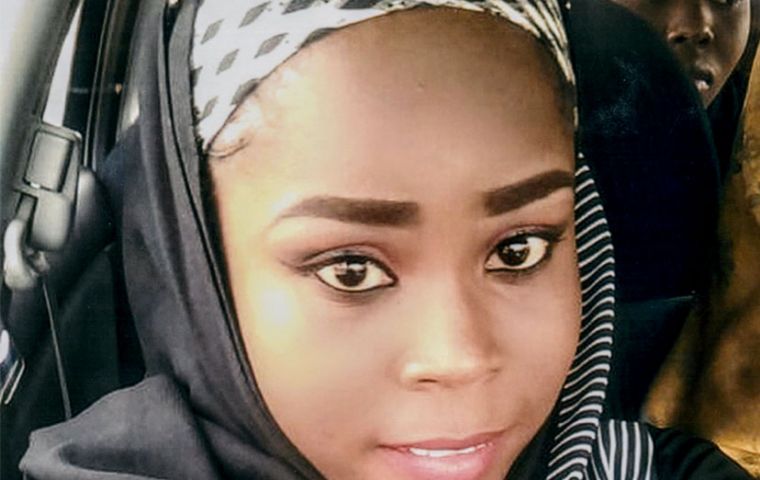 The International Committee of the Red Cross (ICRC) Sunday made a public appeal to the Nigerian Government in a last attempt to save the lives of Hauwa and Alice, two health care workers abducted in March by ISWAP (Islamic State's West African province group).
Hauwa is 24 year old midwife working with the ICRC in northern Nigeria. "In March, she was kidnapped. Tomorrow, she could be executed," ICRC President Peter Maurer said Sunday on Twitter.
"Hauwa is a daughter, a sister, a friend. A young woman with a future ahead of her. We are pleading for your life to be spared," Maurer added.
"Speed and urgency are critical," the ICRC said through a press release. "Hauwa Mohammed Liman worked in a hospital supported by the International Committee of the Red Cross (ICRC) when she was abducted on 01 March with Alice Loksha, a nurse who worked in a centre supported by UNICEF,"
the release went on to explain.
"All they sought to do was to help," said Mamadou Sow, the head of ICRC's Operations in the Lake Chad Basin.
A third healthcare worker named Saifura Hussaini Ahmed Khorsa was killed by her abductors.
"We urge you: spare and release these women. They are a midwife, a nurse, and a student. Like all those abducted, they are not part of any fight," said Patricia Danzi, Director of ICRC Operations in Africa. "They are daughters and sisters, one is a mother -- women with their futures ahead of them, children to raise, and families to return to."