Francis canonizes Oscar Romero, ex archbishop of El Salvador killed by the military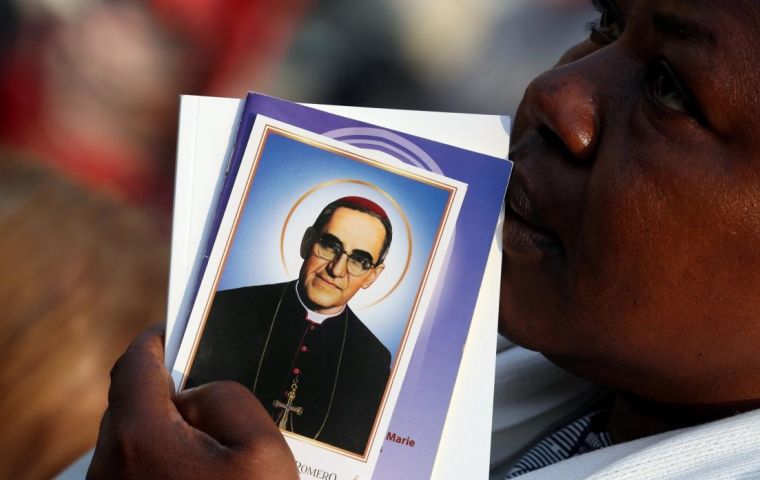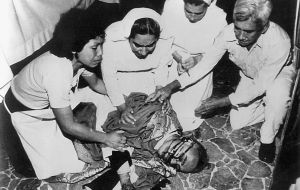 A murdered Salvadoran archbishop associated with social justice and progressive theology was canonized over the weekend. The martyred Oscar Romero, former archbishop of San Salvador, was made a saint on Sunday morning, alongside six other canonized church figures, including Pope Paul VI.
The canonization of Romero — whose Latin American origins and commitment to social justice mirror that of the current pontiff, Pope Francis — is a powerfully symbolic reaffirmation of Francis's own long-held dedication to eradicating wealth inequality.
Because Romero's politics have long been controversial — critics have denigrated him as a dangerous Marxist — his canonization is especially significant as Francis faces internal, highly politicized Vatican challenges to his papacy in the aftermath of the recent resurgence of the clerical sex abuses.
Francis's celebration of Romero represents a full-throated affirmation of his anti-capitalist values, which, in turn, have made Francis a controversial figure in the church.
Romero, a beloved figure in Latin America for his commitment to social justice and combating poverty, was executed on a church altar by a right-wing militia in 1980 after vocally disparaging the military dictatorship then in power.
The Revolutionary Government Junta of El Salvador, which was in power from 1979 to 1982, frequently engaged in mass murder and torture of its citizens.
A day before his assassination, Romero gave a sermon condemning the dictatorship's violence, telling his listeners, many of whom had been conscripted by the military junta, that "no soldier is obliged to obey an order that is contrary to the will of God."
Romero is frequently associated with a Latin American school of thought known as "liberation theology". Influenced by Marxist thought, liberation theology sees the mission of the church as not only saving souls for Christ, but also dismantling oppressive and exploitative power structures, bringing the "kingdom of God" to Earth.
During the canonization ceremony, Francis highlighted the connections between Romero's theology and his own. Francis wore the bloodstained rope belt that Romero had been wearing during his assassination, and highlighted in his homily the "radical" nature of Jesus Christ. "Jesus is radical," Francis said. "He gives all and he asks all: he gives a love that is total and asks for an undivided heart."
While Francis did not refer to Romero by name in his homily — instead praising all seven canonized individuals collectively — he did make pointed criticisms of wealth inequality. "Let us ask for the grace always to leave things behind for love of the Lord," Francis said. He told listeners at St. Peter's Square "to leave behind wealth, the yearning for status and power, structures that are no longer adequate for proclaiming the Gospel, those weights that slow down our mission, the strings that tie us to the world."
Romero is one of 892 people canonized by Francis during his papacy (granted, most of these comprised more than 800 martyrs from the 15th century who were killed by invading Ottomans). But Romero's historical significance, controversial politics, and specific affiliation with Francis make him one of Francis's most significant and high-profile canonizations.