Germany urges responsibility on Brexit ahead of European Council summit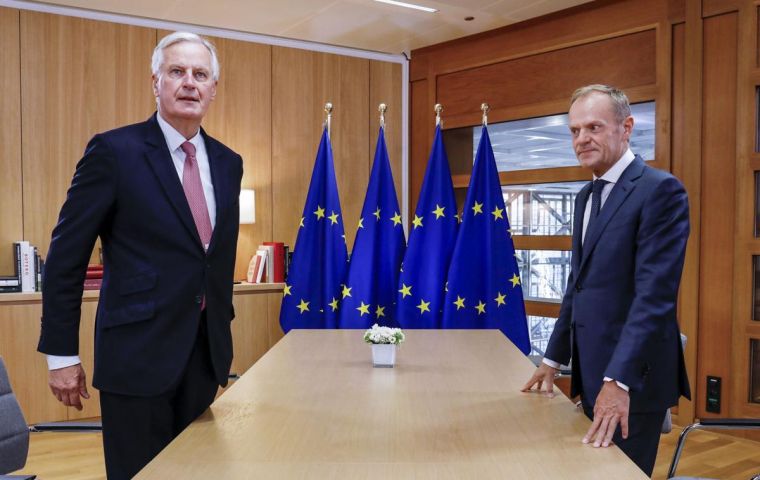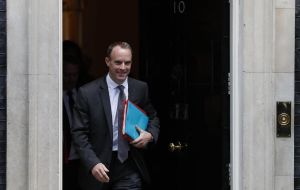 Germany has urged UK's Theresa May to "take responsibility" for Brexit, as a crunch summit approaches with no sign of any breakthrough in negotiations. The Prime Minister was briefing senior ministers in an extended session of Cabinet ahead of Wednesday's European Council meeting at which it had initially been hoped to conclude the UK's withdrawal deal.
Eight Brexit-backing Cabinet ministers took the highly unusual step of meeting on the eve of the weekly gathering to discuss, over pizzas, their concerns about Mrs May's approach. But the prospect of resignations appears to have receded after Brexit Secretary Dominic Raab refused to accept the deal on offer from the EU during intensive negotiations in Brussels over the weekend.
Two ministers who were at the "pizza summit" played down suggestions of rebellion against the Prime Minister. International Development Secretary Penny Mordaunt told Sky News: "No-one is planning on resigning. We are all doing our jobs and we are trying to get the best deal for this country, and that's it.
"We are approaching the end of negotiations. This is going to be a difficult time, but the whole Cabinet is digging in to get the best deal for this country."
And Commons leader Andrea Leadsom said: "The Prime Minister is doing a very, very complicated job and I'm fully supporting her in getting that done."
Also understood to have attended the meeting in Mrs Leadsom's office were staunch Brexiteers Michael Gove, Chris Grayling, Geoffrey Cox and Mr Raab as well as two ministers who backed Remain in the 2016 referendum, Jeremy Hunt and Liz Truss.
Foreign ministers from the remaining 27 EU states were receiving a briefing from chief Brexit negotiator Michel Barnier at the General Affairs Council in Luxembourg. Arriving for the meeting, Germany's Europe minister, Michael Roth, said his message to Mrs May was: "Take responsibility and be constructive."
Mrs May is due to address leaders of the EU27 on Wednesday evening in Brussels before leaving them to discuss the next steps on Brexit over dinner in her absence.
With no likelihood of a deal this week, they are expected to schedule a special Brexit summit for November. It remains unclear whether this will be framed as a final opportunity to reach agreement or as a chance for the 27 to make preparations for a disorderly no-deal withdrawal.
Belgium's foreign minister, Didier Reynders, put the chances of the UK crashing out without a deal at "50/50".