Gibraltar Chief Minister confident UK/EU "moments away" from withdrawal agreement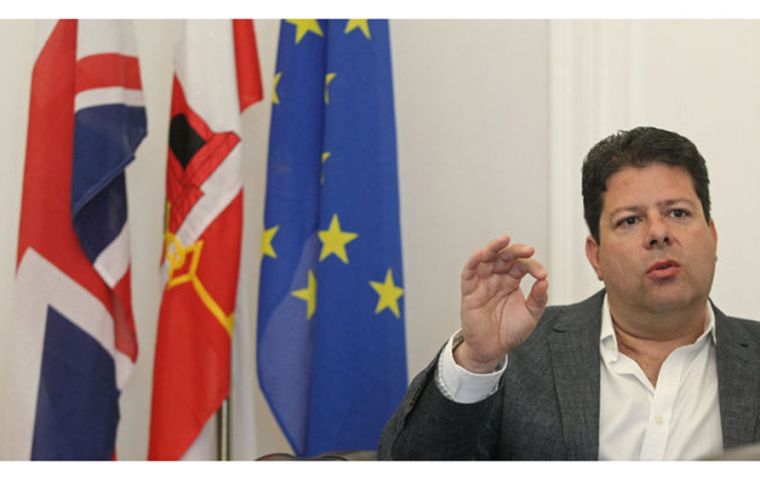 Gibraltar, the UK and the EU are "moments away" from agreeing the terms of a protocol to include Gibraltar in any Withdrawal Agreement and transitional arrangements reached between the UK and the EU, Chief Minister Fabian Picardo said on Monday.
UK, Gibraltar and the EU have spent months negotiating a specific protocol for Gibraltar in the UK/EU Withdrawal Agreement. There will be similar protocols on Northern Ireland and on the UK Sovereign Base Areas in Cyprus. Although a final agreement has yet to be sealed, all the indications are that consensus on the terms of the protocol could be reached "within hours or days".
The protocol on Gibraltar will ensure transitional arrangements to soften departure will apply to the Rock after March 29, 2019, the date the UK and Gibraltar will leave the EU. It will be agreed between the UK and the EU because under the 2006 Constitution, the UK remains responsible for entering any international agreements on behalf of Gibraltar.
But the wider UK/EU Withdrawal Agreement – if and when it is finally agreed – will reflect Gibraltar's constitutional relationship with the UK, meaning the definition of the term UK in the agreement will include Gibraltar.
There is acceptance too that the practical implementation of the benefits and obligations of such agreements can only rest with the Gibraltar Government. Alongside the protocol will be a set of agreements with Spain on practical measures covering tax cooperation, police and customs cooperation, the environment, citizens' rights and tobacco, according to No.6 Convent Place.