US offers US$ 10m reward for the head of the Jalisco New Generation cartel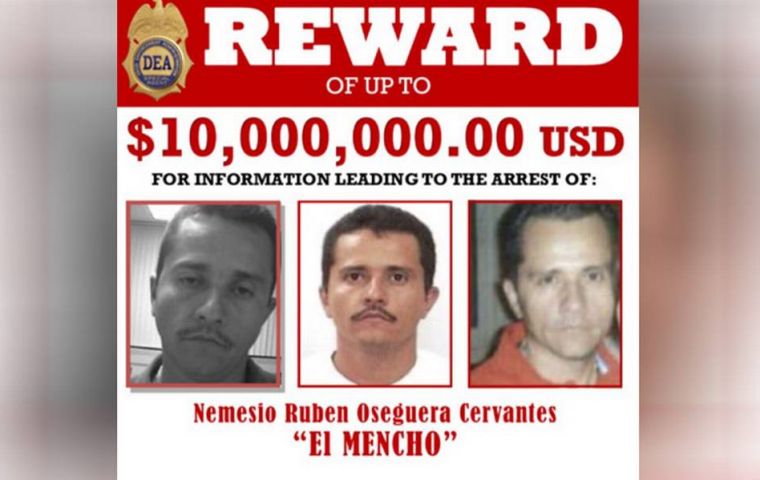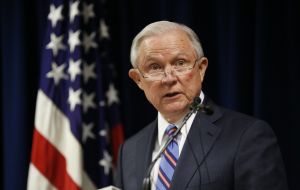 The United States on Tuesday announced a US$ 10 million reward for information leading to the arrest of a man accused of leading Mexico's powerful Jalisco New Generation Cartel, which the Justice Department considers to be one of the five most dangerous criminal organizations in the world.
The reward for information leading to the arrest of Nemesio Oseguera Cervantes, also known as El Mencho, is one of the highest offered by the U.S. State Department's Narcotics Rewards Program, and doubles a previous US$ 5 million reward offered for information leading to his capture announced in March.
In August, Mexico offered its own reward of 30 million pesos ($1.6 million) for information leading to the arrest of Oseguera, who has risen to become Mexico's most-wanted drug lord since Joaquin "El Chapo" Guzman was extradited to the United States.
The State Department is also offering US$ 5 million rewards for information leading to the arrests of other high-ranking members of the cartel, which has operations on four continents.
The Justice Department also announced it had unsealed 15 indictments against members of the cartel who are accused of conspiring to import drugs into the United States and laundering more than US$ 100 million.
"More investigations are ongoing and I expect that there will be many more indictments. We will be relentless against this organization and their affiliates," U.S. Attorney General Jeff Sessions told reporters.
Two of the indictments are against people who have already pleaded guilty to U.S. authorities, and three concern people who have been arrested by Latin American authorities and are awaiting extradition.
Others, including Oseguera, remain at large, according to the Justice Department. The Treasury Department has also designated 63 people and firms connected to the cartel for sanctions since April 2015.
The Jalisco New Generation Cartel is believed to traffic at least five tons of cocaine and five tons of methamphetamine into the United States each month, and operate more than 100 meth labs in Mexico, Sessions said.