Brussels No deal: Brexit transition could be extended full year? Brexiteers furious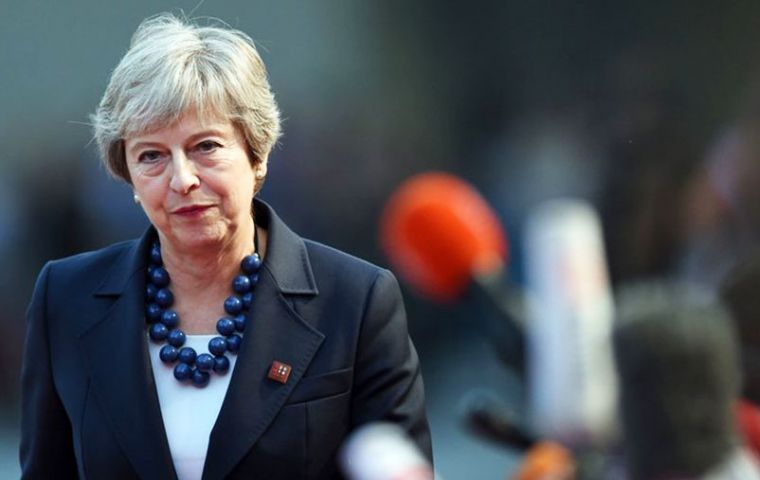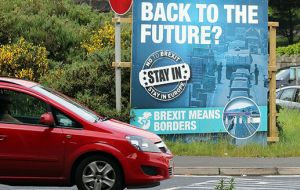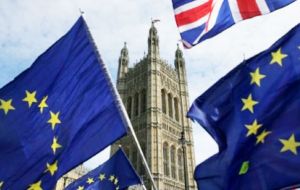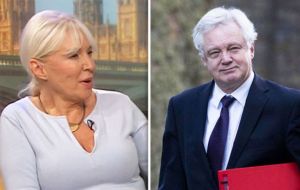 Brexit-backing MPs have reacted angrily to the idea that the United Kingdom's transition out of the European Union could be extended for another year, to the end of 2021. Downing Street refused to rule out an extension after a Wednesday summit of EU leaders in Brussels failed to make progress.
The move could buy the two sides more time to come up with a solution to the problem of the Irish border. But the UK would have to pay billions more into the EU's budget and follow its rules for even longer.
Theresa May addressed her 27 European counterparts on Wednesday evening, urging them to give ground and end the current Brexit deadlock.
However, they said it was up to her to offer new ideas, and declared that insufficient progress had been made to call a special summit next month to draft a withdrawal deal. Both sides did, though, agree to keep talking.
The UK is due to leave the EU on 29 March 2019 - but an agreement on how this will happen is proving elusive amid differences over how to prevent a hard border between Northern Ireland and the Irish Republic.
The UK has signed up to the principle of a backstop - an insurance policy designed to prevent the need for customs checks - but the two sides cannot agree over what form the backstop will take and how long it will last.
As it stands, the transition period - in which the UK would remain in the single market and customs union - is set to last until 31 December 2020.
The UK Parliament would have to agree to any extension and some MPs are warning that Mrs. May will face a rebellion if she tries to do it.
Irish Prime Minister Leo Varadkar said a longer transition period was not a substitute for a concrete agreement over the backstop. But he admitted the idea would have some merit, adding "if it did help to reassure people that the backstop would never be activated, that would be a positive thing".
Brexiteers, though, claimed Mrs. May had conceded ground again without getting anything in return. One long-term critic, Nadine Dorries MP, said it was time for her to let someone else - namely ex-Brexit secretary David Davis - negotiate instead.
That was echoed by another backbencher, Andrea Jenkyns, who said the extension proposal was "completely ridiculous", and if Mrs May was struggling in the talks she should be replaced.
The president of the European Parliament, Antonio Tajani, suggested Mrs. May was "neutral" on the idea of extending the transition but had shown willingness to look into the possibility.
At the same time, a row has erupted back in Westminster over plans for Parliament to get a vote on any Brexit deal. Some in Parliament want more than just a "take it or leave it" choice - with options for another referendum or further negotiations to be available.