"UK has done all it can", to cushion a no-deal Brexit for the financial sector, says BoE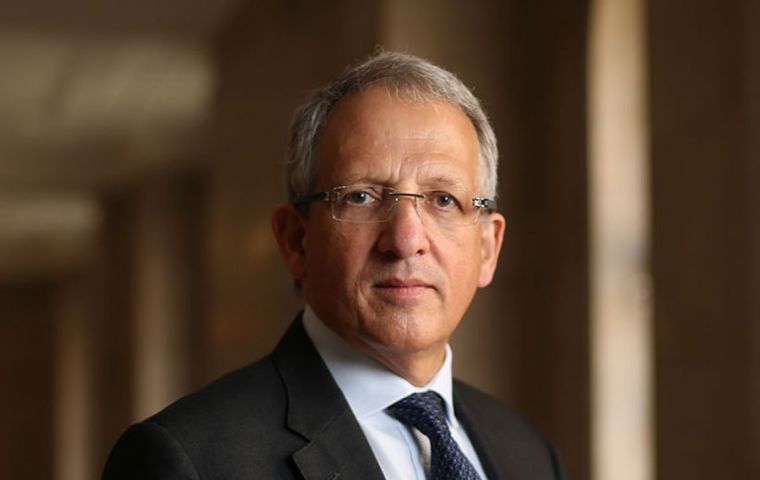 The United Kingdom has done "all it can" unilaterally to cushion the blow of a no-deal Brexit for banks and financial firms, a Bank of England deputy governor has said. Sir Jon Cunliffe seemed to place the ball firmly back in the EU's court, after suggesting that British authorities had made significant efforts through the likes of banking stress tests and a temporary permissions regime to prepare the financial sector for a cliff-edge exit.
"If we can put in place all the legislative measures that are in train and with the other action that's been taken – and crucially with the use of the stress test to see that the core banking system in the UK could withstand a very disorderly cliff-edge Brexit – I'd argue that we've done all we can do unilaterally," he told the Treasury Committee.
When asked what the likelihood was of the EU compromising on access for financial services post-Brexit, Sir Jon said there were competing views on how to engage with the UK as a financial centre.
"There are many in the EU … that recognize that they depend on the UK for scope and complexity of financial services that they would not be able to replicate or they would only be able to replicate at a higher price."
"They do want to make sure that risks being imported into the EU are controllable, in exactly the same way that I want to make sure that risk being imported in the UK is."
Others "take a more political view … that the euro area should have its own capital market, that they shouldn't be dependent on an offshore financial centre for their complex financial services and that actually they want to bring home to legislate into being a sort of regional financial jurisdiction".
However, Sir Jon said such a move would cut the EU off from the rest of the world and "runs against" aspirations to make the Euro a global and reserve currency like the US dollar.
He said: "But I think a lot of people in the EU want to have a constructive relationship and access some of the services provided here. It doesn't mean everything stays here, but it does mean there's potential when we get there for those negotiations."
The Treasury Committee was questioning Sir Jon over recent comments by the Bank's Financial Policy Committee (FPC) which suggested that the EU was lagging behind in making essential concessions for financial services in the event of a no-deal Brexit.