Bolsonaro, not the best choice for Brazil, say 350 economists in open declaration
Saturday, October 20th 2018 - 07:15 UTC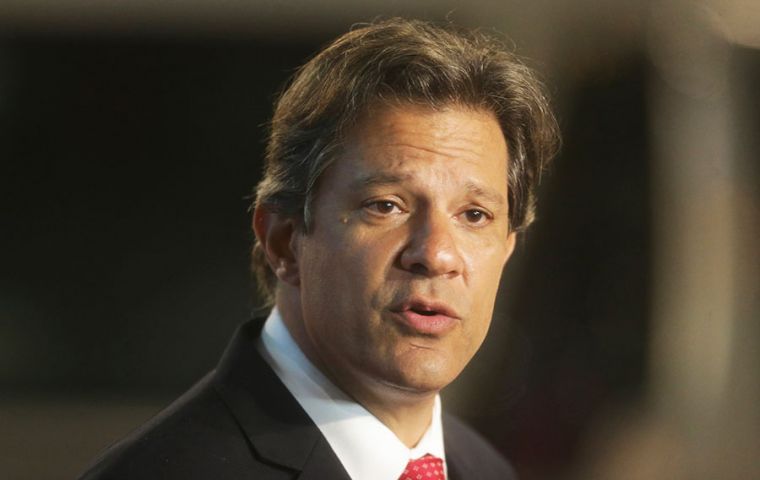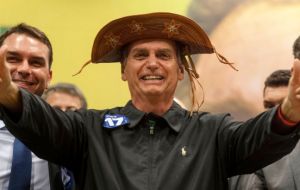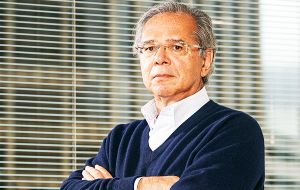 More than 350 economists, among them a Nobel Prize winner, have signed a declaration saying Brazil's frontrunner to be president, far-right politician Jair Bolsonaro, is not the best choice for his country.
The experts stated that Bolsonaro's leftist rival, Fernando Haddad, was "the best alternative" to uphold "Brazilian democracy and the institutions of the Rule of Law," according to the text and list published by the Folha de Sao Paulo newspaper on Friday.
With Brazil's presidential run-off election just over a week away, on October 28, the statement was seen as a counterpoint to the wave of investor enthusiasm that has greeted Bolsonaro's candidacy.
A large part of that comes from Bolsonaro's choice to be his economy minister: Paulo Guedes, a US-educated liberal economist who has talked of reducing Brazil's notoriously protectionist policies, selling off state assets to reduce the public debt, and streamlining taxes.
The signatories of the published declaration, counting 200 Brazilian economists and 160 from the US, Britain, France, Germany, India and other countries, include professors, economists, researchers and former consultants to bodies such as the World Bank.
The most prominent names were George Akerlof, an American professor who shared the 2001 Nobel Prize in economics, and John Williamson, a British economist who coined the term "the Washington Consensus" for a set of policy prescriptions for developing countries in crisis.
The declaration said many on the list were critics of the economic policies enacted by Haddad's Workers Party when it was in power in Brazil between 2003 and 2016. But they shared a view that democracy, civic freedoms, and tackling prejudice and inequalities were "essential values" at stake in the election. Thus they supported Haddad's bid "for political and economic stability, environmentally-sustainable development, social inclusion, and the fight against corruption."
Haddad has pledged to put a lid on privatizations, maintain the over-generous pension system, tax the super-rich, and boost spending in an effort to reignite Brazil's economy, which is in the doldrums after two years ago exiting its worst-ever recession.
Bolsonaro is the comfortable favorite going into the run-off, having handily won the October 7 first-round election. Polls credit him with 59% voter support against 41% for Haddad.