Saudi Arabia admits Khashoggi was killed at the kingdom's consulate in Istanbul
Saturday, October 20th 2018 - 07:00 UTC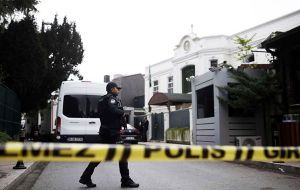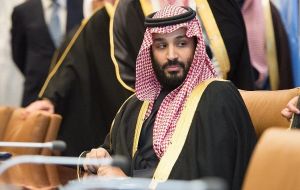 Saudi Arabia's King Salman removed a key royal adviser and a senior intelligence official as the public prosecutor said an initial probe showed that journalist and government critic Jamal Khashoggi was killed at the kingdom's consulate in Istanbul.
King Salman removed Saud al-Qahtani, a top adviser to Crown Prince Mohammed bin Salman, according to the official Saudi Press Agency. The monarch also relieved deputy intelligence chief Gen Ahmed al-Assiri of his duties and ordered the formation of a committee headed by Prince Mohammed to restructure the intelligence agency.
The public prosecutor, attorney general Sheikh Saud al Mojeb, said Khashoggi died after "discussions" at the consulate "developed into an argument".
"The investigations are still under way and 18 Saudi nationals have been arrested," noted a statement from the Saudi public prosecutor.
Allegedly the Washington Post contributor died after he was placed in a choke hold following a physical altercation. Turkish officials have said Khashoggi was killed and dismembered.
The public prosecutor said a total of 18 people, all Saudi nationals, have been detained in connection to the probe. The statement didn't disclose details about the whereabouts of Khashoggi's body.
The announcement could ease strains with the US and Turkey but leaves lingering questions about the extent of Prince Mohammed's role in and knowledge of the incident. It's also an about-face from the kingdom's previous denials of any involvement in Khashoggi's October 2nd disappearance at the consulate.
The incident had threatened to create a diplomatic crisis with the US, which sees its alliance with Riyadh as the cornerstone of its Middle East policy, and Turkey, which has tenuous ties with Saudi Arabia.
By acknowledging that Khashoggi died without taking direct responsibility, Saudi leaders may be trying to give Washington and Ankara a way out of an unwanted confrontation with the Gulf powerhouse.
The case has also created a rift between US president Donald Trump's administration and some members of the US Congress, including Republican Senator Lindsey Graham of South Carolina who has explicitly accused Prince Mohammed of ordering Khashoggi killed. It's also spooked foreign investors who would be key to the prince's grand plans to overhaul his country's economy to wean it from oil.
"Saudi 'explanation' leaves most questions unanswered. Raises more questions. Makes no sense. Can't be believed," Republican Representative Peter King of New York, a member of the House Intelligence Committee, said on Friday via Twitter.
Khashoggi left Saudi Arabia a year ago fearing he'd be arrested and became a US resident. He was last seen entering the Saudi consulate in Istanbul to pick up a document he needed to marry his Turkish fiancée.