Scottish government confirms case of "mad cow" in a Aberdeenshire farm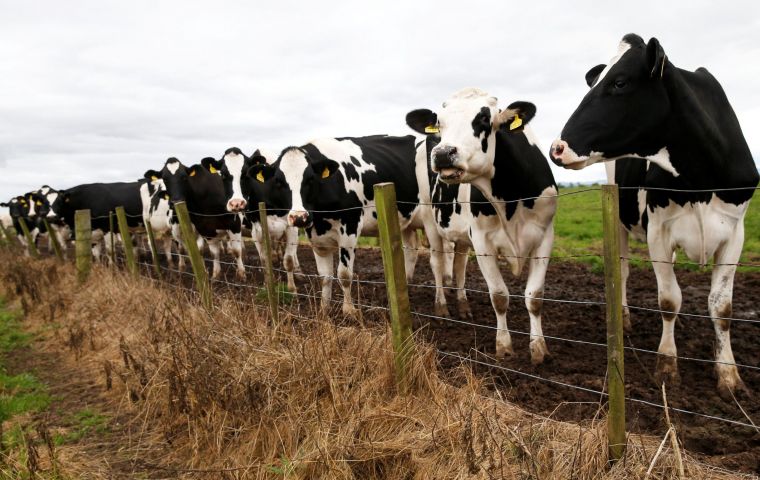 The Scottish government has confirmed a case of Bovine Spongiform Encephalopathy (BSE) on a farm in Aberdeenshire. Movement restrictions have been put in place at the farm, while further investigations are carried out, the government said in a statement.
Rural economy secretary Fergus Ewing said: "Following confirmation of a case of classical BSE in Aberdeenshire, I have activated the Scottish government's response plan to protect our valuable farming industry, including establishing a precautionary movement ban being placed on the farm."
BSE, also known as mad cow disease, can cause the fatal Creutzfeldt-Jakob Disease (CJD) in humans.
BSE devastated the British farming industry in the 1990s with more than four million cattle slaughtered to stop the spread of the disease. The European Commission imposed an export ban on British beef in 1996 which was not lifted until 1999. France continued to refuse to accept imports of British beef until 2002.
China only lifted its ban on British beef earlier this year as part of a trade deal with an estimated value of £250m over five years.
Scottish officials also stressed that consumers should not yet be worried by the case because the disease did not enter the human food chain.
"There are strict controls in place to protect consumers from the risk of BSE, including controls on animal feed, and removal of the parts of cattle most likely to carry BSE infectivity," said Ian McWatt, the Director of Operations in Food Standards Scotland. "Consumers can be reassured that these important protection measures remain in place."
In the U.S., the last verified case of mad cow disease was in Florida in August. This is the first case of BSE on U.K. soil since 2015.