Risk of return to violence if a hard Brexit is imposed, says Irish president Higgins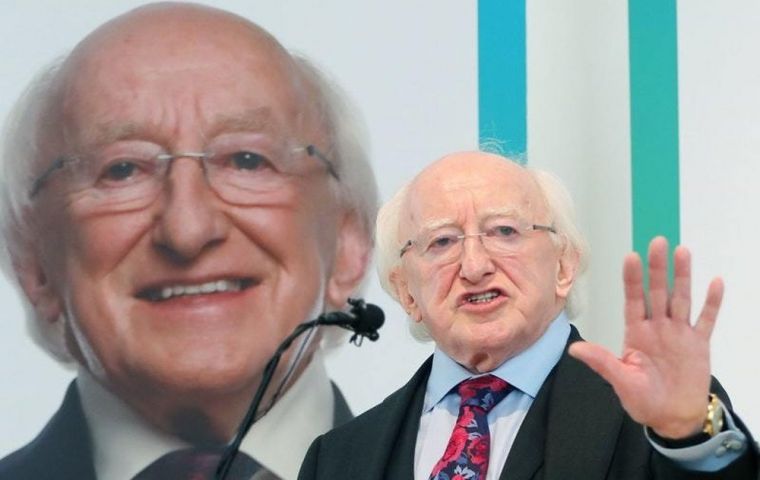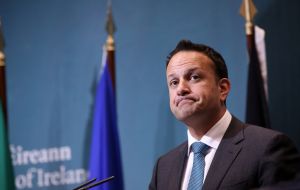 Irish President Michael D Higgins has said he shares the concerns of the country's premier Leo Varadkar that there is a risk of a return to violence if a hard border is imposed post-Brexit. Mr Higgins said: "I do share the Taoiseach's concern."
The presidential candidate, who is running for a second term in office, added: "When there was a hard border in place it encouraged an extraordinary level of violence and killings. I agree with the Taoiseach … it is a risk that we should not take."
Mr Varadkar warned last week there was a "real risk" of a return to violence in Ireland if a hard border was re-instated between Northern Ireland and Ireland. His comments drew considerable criticism from the Democratic Unionist Party's Sammy Wilson who branded Mr Varadkar "vile" and accused him of using terrorist victims to scaremonger over Brexit.
Mr Higgins said whatever the outcome of the Brexit discussions between the United Kingdom and the EU, people on the island of Ireland would always have to work for peace.
"The agreement is not something on paper, the peace must exist in the minds of people," he said. We've a long way to go". He added that the communities were "still too divided".
Elected in 2011, Mr Higgins took up the coveted seven-year term after defeating six other candidates to the post. The former Labour party poet and politician said he had put his own stamp on the presidency, as his predecessors had done before him.
"I am someone who came out of poverty with no prospects of education and became a university teacher and then left the university to take my stand on particular public issues," he said.
He said he knew what was achievable within the confines of the Irish Constitution and he had never promised any initiative that was not achievable. He added: "What people will vote for on Friday is my record and my probity as a public representative for so long and in so many different offices."