Gibraltar prepared and confident on a Withdrawal Agreement from EU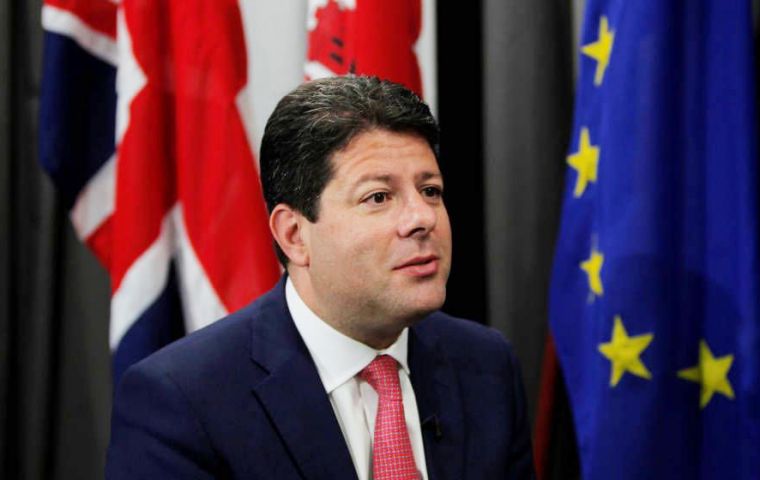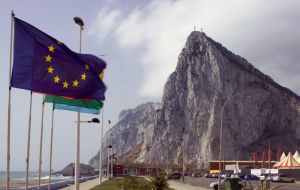 Gibraltar will step up its contingency planning as from January 1, 2019, if there is no certainty of a Withdrawal Agreement and implementation period by that date, Chief Minister Fabian Picardo told an influential House of Lords select committee. Addressing the EU Select Committee, he also signaled his hope that Gibraltar, the UK and Spain could salvage elements of the Gibraltar negotiations even in the event of a 'no deal' Brexit between the UK and the EU.
Picardo briefed peers on the latest developments in respect of Gibraltar and praised the work of Prime Minister Theresa May and her team in the wider Brexit negotiations, expressing confidence that a Brexit deal would be reached.
But while he was optimistic about the progress to date on Gibraltar, he left no doubt that his government was continuing to prepare for a scenario where the UK – and be extension, the Rock – crashed out of the EU without a deal to soften the landing.
Picardo said the Rock's status outside the EU customs union meant that goods entering Gibraltar already had to cross a hard border. As such, many of the UK's own concerns about the impact of a hard Brexit were not relevant to Gibraltar. But the nature of supply chains also meant that customs delays at Dover or Calais could have a knock-on effect on goods shipped to the Rock.
"Gibraltar is not a place where we are needing to stockpile food or anything like that," Picardo said. "But if you do need, for example, a particular type of pharmaceutical, we will ensure that you are able to have it and there will be a seamless provision of it."
He said the key date before his government stepped up to the next phase of planning was January 1, adding: "Our civil service and our providers are all geared up to go into the next gear of contingency planning after that date if there isn't yet a deal that we can all rely on to be in place by the 29th of March."
In evidence during an hour-long session in the UK Parliament, Picardo was positive about the Gibraltar Brexit protocol that will ensure the Rock's inclusion in any wider Withdrawal Agreement and transition period reached between the UK and the EU.
There was a "status quo" on the airport, he told peers, which would remain as it is. While the protocol is an annex to the withdrawal agreement, the memorandums on practical matters are not, meaning they could – in theory at least – exist in the absence of a wider deal, something that was "in everyone's interest".