Falklands receives visit of US Congressmen's chief of staff and advisors
Friday, October 26th 2018 - 08:34 UTC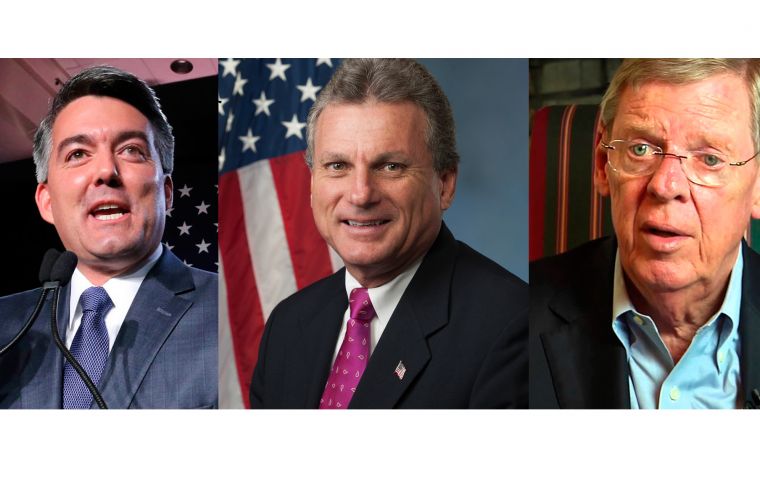 A delegation from the United States including a Chief of Staff for a Congressman and a Foreign Policy Adviser in the office of a senator will arrive in the Falkland Islands on Friday October 27 leaving November 3.
The group comprises: Chris Crawford, who is Chief of Staff for Congressman (R) Buddy Carter of Georgia's First Congressional District. In this role he serves as the chief legislative and political advisor to the Congressman whose district encompasses all of Coastal Georgia.
Ryan Evans serves as the Foreign Policy Advisor in the office of Senator Johnny Isakson (R). She manages Sen. Isakson's assignment to the Senate Foreign Relations Committee, where he is the Chairman of the Subcommittee on State Department and USAID Management, International Operations, and Bilateral International Development.
Igor Khrestin has served since 2015 as National Security Advisor for Colorado Senator (R) Cory Gardner, including as the staff director for the Senate Foreign Relations Subcommittee on East Asia, the Pacific, and International Cybersecurity Policy.
Cate Sadler currently serves as the Congressional Advisor for Foreign and Security Policy at the British Embassy in Washington, D.C. (PN)