Falklands retail prices increased 3% over the last twelve months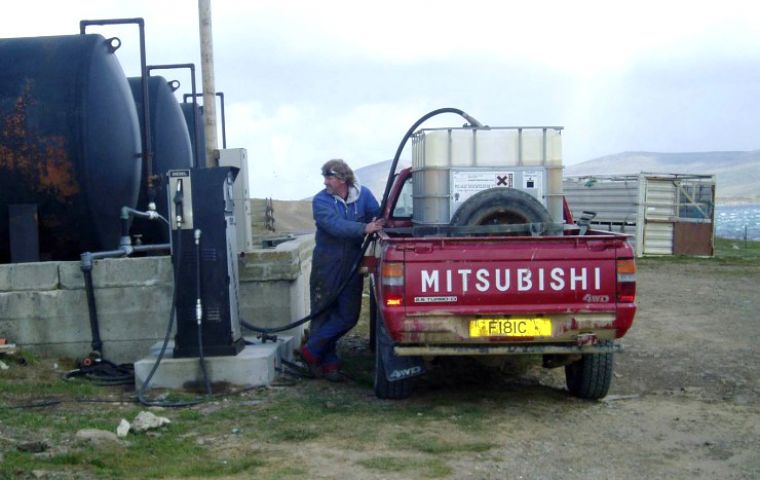 The Falkland Islands retail price index (RPI) increased by 3% over the last 12 months, the Standing Finance Committee was told this week. The hike is principally down to an increase in the cost of fuel and power (excluding fuel for transport), which led to a 1.6% increase in the index, and food and non-alcoholic beverages, which further raised it by 1.1%.
The increase, however, was kept in check by the cost of communications, which contributed to a 1.2% correction. This is down to increases in data allowance and mobile data upgrades, which represent an increase in the quality of the service and effectively a decrease in the cost, members were told.
There was some discussion by members on whether such an improvement of service could be considered on financial terms alone, and it was argued that while the cost per megabyte may have decreased, so has the amount of effective internet use that one megabyte provides.
SFC Chair MLA Roger Spink said the issue had been the topic of lengthy discussion with the Policy Unit for some time, and further explained that the RPI calculation is carried out according to established international accounting practices and standards. Any departure from those standards could be considered "fiddling" inflationary figures, he said.
Mr Spink further went on to say that while the RPI reporting must remain bound by those standards, members are free to consider other aspects that may have a bearing on inflationary issues when considering cost-of-living pay increases, for instance. It was noted that the RPI increase may well be greater in the coming reporting periods as the effect of data allowance increases dissipates.
Similarly, if any future technological development brings about a dramatic increase in allowance, it could result in heavily- skewed RPI figures.
SFC further discussed the matter of overspend in health and social services salaries, which is forecast to be £448,000 for the 2018/19 financial year. The overspend is almost entirely down to the use of locum staff, SFC heard.
Speaking at the meeting, MLA Barry Elsby expressed concern that such an overspend should be forecast so early into the year. It was noted that the overspend was to an extent expected when the budget was set, as locum salary budgets are set purposely low to ensure continual efforts are made to secure permanent staff.
Of ongoing concern is the dependency on locum ward staff, and it was confirmed that the pre-Miss McGill was given a glowing report by her Probation Officer and the order was eradicated on the basis of Miss McGill's good progress.