Fitch cautious about UK as no-deal Brexit scenario looks inevitable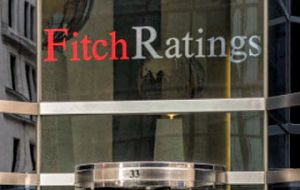 The increased likelihood of a no-deal Brexit scenario has led ratings agency Fitch to envision serious damages to the United Kingdom's economy for future assessments, although it maintained Britain's long-term AA grade... For now.
The agency stopped giving Britain a top-notch AAA rating in 2013, owing to weaker public finances. And further lowering of the rating appears to be possible in view of the current state of the Brexit negotiations between Prime Minister Theresa May's administration and the European Union.
"In Fitch's view, an intensification of political divisions within the UK, about both the aspects of the UK's withdrawal from the EU and the framework for future EU-UK relations, has impeded progress in the Brexit negotiations and increased the likelihood of an acrimonious and disruptive 'no deal' Brexit," according to the latest report released Friday.
"Such an outcome would substantially disrupt customs, trade and economic activity, and has led Fitch to abandon its base case on which the ratings were previously predicated," the report added.
However, ratings downgrades have had so far little impact on investors' appetite for British government debt, which is still seen as a safe asset.
Fitch also said that "uncertainty around the Brexit process is weighing on economic growth prospects," adding that Britain's GDP could fall to 1.3 percent from 2017's 1.7 percent.
"The ratings are constrained by the uncertainty regarding the UK's exit from and future relationship with the EU, which in our opinion will have important implications for its economy, its ability to attract inflows of capital and labor over time, and its public and external finances," the agency explained.
Previously Fitch had assumed Britain would leave the EU in March next year with a transition deal in place and the outline of a future trade deal with the bloc.