Foreign Office plans major embassy and staff expansion ahead of post-Brexit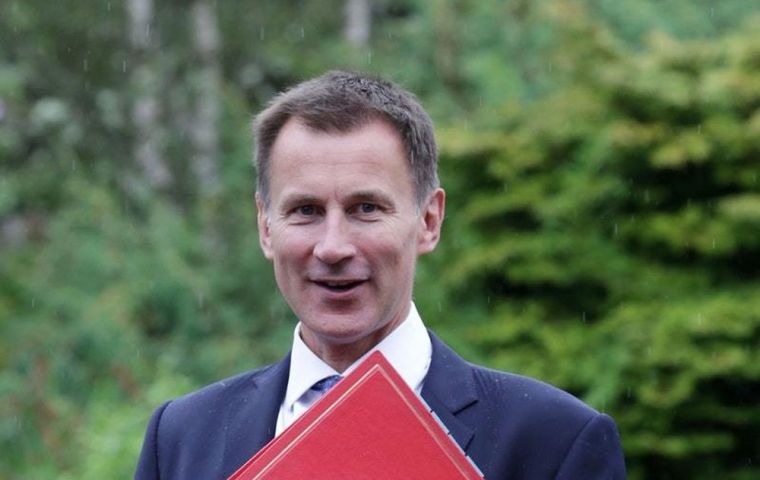 Foreign Secretary Jeremy Hunt announced on Tuesday announced a major expansion of Britain's diplomatic network around the world, five months before it leaves the European Union. For the first time, people from outside the civil service will be eligible to become ambassadors as the Foreign Office seeks to swell its numbers by almost 1,000.
In comments released ahead of a speech in London on Wednesday evening, Hunt said Britain would form "an invisible chain linking the world's democracies". It will open a new embassy in Djibouti and a new mission to the Association of South-East Asian Nations (ASEAN) in Jakarta.
This follows announcements earlier this year on new embassies in Chad and Niger, and nine new posts across the Commonwealth, from Lesotho and Swaziland to The Bahamas, Samoa and Vanuatu.
Hunt warned that "our democratic values are arguably under greater threat than at any time since the fall of the Berlin Wall" in 1989. "Our network of friendships is unparalleled," he said.
"They are underpinned by the values -- democracy, the rule of law, the separation of powers, respect for individual civil and political rights, a belief in free trade - that bind us.
"When these values are under threat, Britain's role -- indeed obligation -- is to defend them. Which is why to do so, we must become an invisible chain linking the world's democracies."
Among the new Foreign Office recruits will be 335 overseas staff, while it will also invest more in training to double the number of diplomats abroad who speak the local language from 500 to 1,000.
It will increase the number of languages taught by the Foreign Office from 50 to 70, with additions including the Central Asian tongues of Kazakh and Kyrgyz, as well as Shona in Zimbabwe and Gujarati in India.
Britain currently has 274 diplomatic posts in 169 countries and territories. After the expansion, "we will be represented in 83% of UN member states, the highest percentage for at least 30 years," a Foreign Office spokeswoman said.
Last year, Hunt's predecessor Boris Johnson was criticized after it emerged he was cutting staff in embassies outside the EU to bolster representation within the bloc ahead of Brexit in March 2019.