Middle income BOTs hit by natural disasters could have access to OECD aid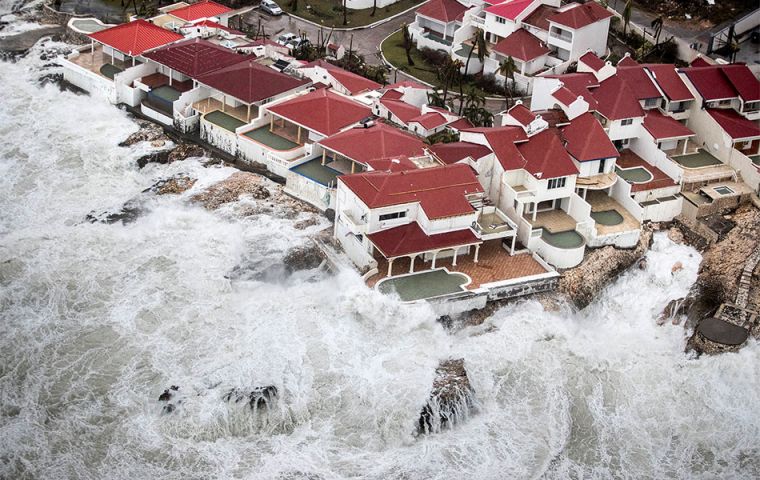 British overseas territories hit by natural disasters could get access to foreign aid under plans agreed by the richest nations, according to a report from the BBC. Some Caribbean islands damaged last year by hurricanes did not get official development assistance because their national incomes were too high.
After UK pressure, the Organization for Economic Co-operation and Development (OECD) has agreed a new mechanism. It would see them appear on the official list of poorer countries and this would mean the countries are eligible for official development assistance - known as ODA.
Until now, there was no procedure for middle income countries to register for ODA if they suffered an unexpected economic decline as a result of a natural disaster.
International Development Secretary Penny Mordaunt told the BBC the "significant rule change" was "a major victory" for the UK which now had "more options in how it can help a nation recover and become more resilient to shocks".
In autumn 2017, the British overseas territories of Anguilla, Turks and Caicos and the British Virgin Islands were badly damaged by Hurricanes Irma and Maria.
But there was controversy after the BBC revealed that Britain's £ 14bn aid budget could not be used to help repair the islands. The money had to be found from other budgets.
All three countries had gross national incomes higher than the benchmark set by the World Bank for countries to be eligible for ODA, set at a gross national income of less than US$12,055 (£9,400) per capita. Those currently eligible for ODA include countries like Antigua and Barbuda, Dominican Republic and Cuba.
But Anguilla and St Kitts & Nevis were taken off the ODA list in 2014, the British Virgin Islands in 2000, and the Turks and Caicos in 2008.
The new mechanism would allow countries to be restored to the ODA list if they were hit by a natural disaster that devastated their economies.
The process of getting back onto the eligible list would take some months and would apply only to long-term reconstruction aid rather than short-term humanitarian relief.
Ms Mordaunt said: "The British public are strong supporters of providing help in the wake of disasters, including long-term reconstruction. They want to help people, especially when they are from nations we have close ties to.
"Not being able to pay for that help from the aid budget, because a nation's economy was doing well, before a hurricane, earthquake or other disaster hit, was illogical and had to change."
She said: "Britain has never fallen short in our support of countries in need - either through sending aid, our armed forces or reconstruction support."
Ms Mordaunt said "the public would agree that is what our aid budget should be used for", adding: "We will continue to press for further reforms to these important rules to ensure we are able to use the aid budget in the most sensible way.