Brazilian federal authorities investigating obstruction of justice in killing of Rio councilwoman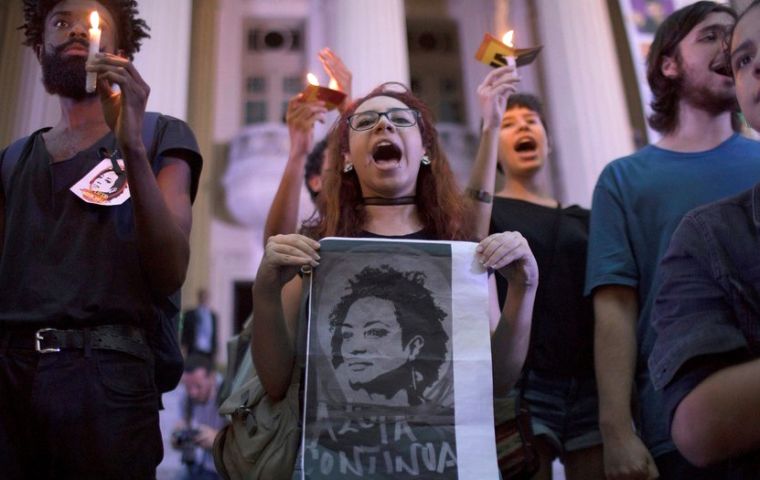 Brazilian authorities said on Thursday they were investigating an alleged attempt to obstruct their investigation into the execution-style killing of an outspoken Rio de Janeiro councilwoman and her driver earlier this year.
Councilwoman Marielle Franco, who was shot four times on March 14, rose to prominence for denouncing alleged abuses of power by Brazil's military and police in Rio. Thousands of Brazilians took to the streets in March to protest her murder.
State prosecutors' investigation of the killing has been slow-going. Now the federal government is opening a parallel case to investigate possible obstruction of justice, which authorities did not detail.
"This is a crime that, without a doubt, hurts democracy," said Brazil's Public Security Minister Raul Jungmann, as he announced the new probe.
He said a group of "public security officials, paramilitary members and criminals" appeared to be slowing down the case.
Violence in Brazil has been escalating in recent years, with nearly 64,000 murders nationwide in 2017, a record.
A pledge to crack down on violent crime helped far-right former army captain Jair Bolsonaro capture Brazil's presidency in elections on Sunday.
As Rio's state government has run out of money for basic services, the capital city has seen a sharp rise in murders, gang violence and police brutality.