Saudi Crown Prince told US, murdered writer Khashoggi was a dangerous Islamist
Friday, November 2nd 2018 - 08:56 UTC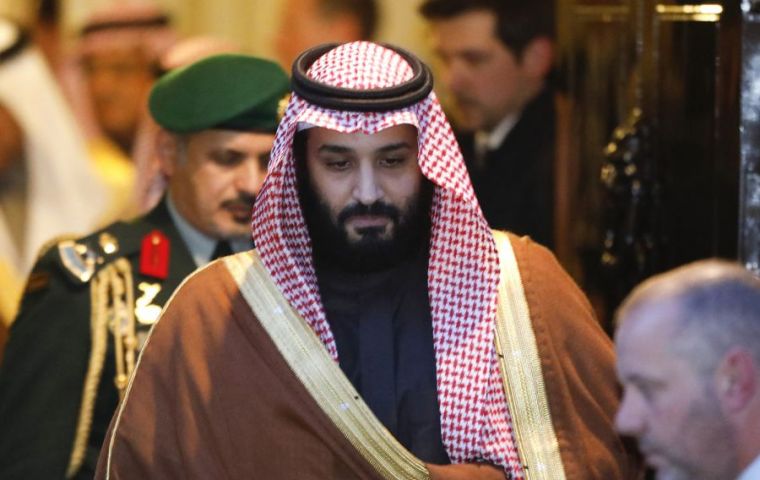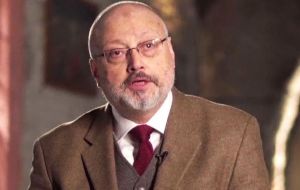 Saudi Crown Prince Mohammed bin Salman told the US he considered murdered writer Jamal Khashoggi to be a dangerous Islamist, media reports say. Prince Mohammed reportedly said this in a phone call with the White House after Khashoggi disappeared but before Saudi Arabia admitted killing him.
Saudi Arabia has denied the reports in the Washington Post and New York Times. Khashoggi, a Saudi national working for the US press, was a well-known critic of his home country's rulers.
His body has not yet been found, but Turkey, the US and Saudi Arabia have all agreed that he was killed at the Saudi consulate in Istanbul on 2 October.
Saudi Arabia denies its royal family was involved and says it is "determined to find out all the facts". Late last month, Prince Mohammed said that "the crime was painful to all Saudis".
During the call with President Donald Trump's son-in-law Jared Kushner and National Security Advisor John Bolton, Prince Mohammed said Khashoggi has been a member of the Muslim Brotherhood, a transnational Islamist organization, the Washington Post reported.
The phone call is reported to have taken place on 9 October, a week after Khashoggi disappeared. Prince Mohammed also reportedly urged the White House to preserve the US-Saudi alliance.
In a statement to the newspaper, Khashoggi's family denied he was a member of the Muslim Brotherhood and said the murdered writer had himself denied this repeatedly in recent years.
"Jamal Khashoggi was not a dangerous person in any way possible. To claim otherwise would be ridiculous," the statement said.
Saudi Arabia has faced backlash over the death, including from its allies, who have called for answers.
President Trump has said he is "not satisfied" with the Saudi account. However, he also said he was unwilling to sacrifice lucrative arms deals with the country.
US activists have launched a petition, calling for a section of road near the Saudi embassy in Washington to be renamed Jamal Khashoggi Way.
On Wednesday, France's Foreign Minister Jean-Yves Le Drian said Khashoggi's death was a "crime" and "odious". He said France was not "dependent on our economic relations with Saudi Arabia" and the country would impose sanctions, but no details were given.
UK Foreign Secretary Jeremy Hunt also said it was an appalling act, adding that it had "possibly" given the US and UK a chance to put new pressure on Saudi Arabia over the issues.