Strong recovery of Argentine and Brazilian markets on signs of an improved Sino-US trade scenario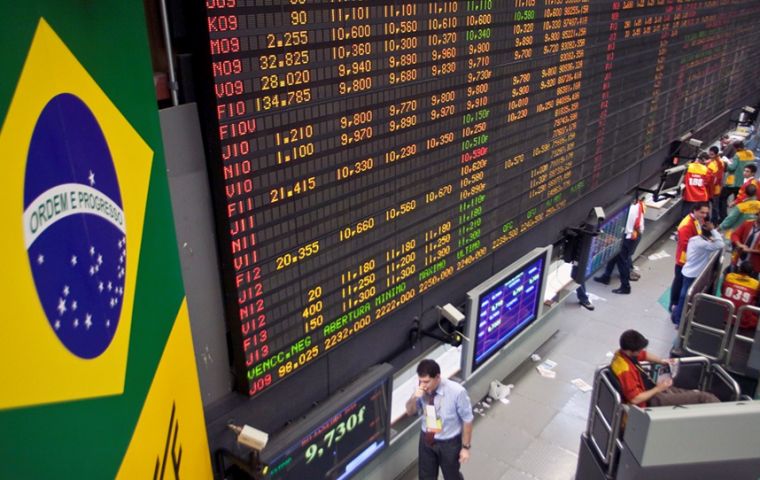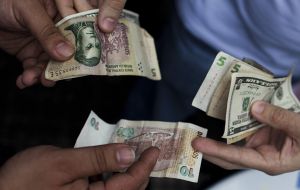 Latin American stocks soared on Thursday with Brazil shares touching an all-time high and Argentina's Merval stock index jumping 6,2%, as global risk appetite recovered on strong corporate earnings and signs that the Sino-U.S. trade war could be contained.
The region's currencies also firmed as the dollar fell sharply from recent highs, with the Argentine Peso and Brazil's Real up 0.80% and 0.20%. The dollar index was on track to post its worst session since January as safe-haven demand receded.
Among stocks, the Merval closed at its highest in four weeks and Brazil's Bovespa kept its strong recovery. The gains were bolstered by U.S. President Donald Trump saying he had a "very good" talk with Chinese President Xi Jinping on trade.
Heading into a three-day weekend, Brazil stocks climbed up 1.8% to a record high, before closing up 1.1%. Gains were driven by a 5.7% rise in lender Banco Bradesco after it reported a 13.7% rise in quarterly profit.
The real was 0.2% firmer, with investors cheering Brazil's far-right President-elect Jair Bolsonaro's cabinet appointments - a key indicator of the new government's adherence to campaign promises. On Thursday, Bolsonaro appointed anti-graft judge Sergio Moro as his justice minister and astronaut Marcos Pontes as science and technology minister.
"So far they are solid," Alejo Czerwonko, emerging markets strategist at UBS Global Wealth Management's Chief Investment Office, said of the appointments.
"So far what has been announced is in line with his intentions to consolidate the government, implement micro economic changes to make it easier for people in the country to do business, reduce the size of the government, reduce red tape and improve the application of the rule of law."
Stock markets in Chile and Peru were closed for local holidays on Thursday and Brazil will be closed on Friday.