Llama antibodies good for influenza treatment, research shows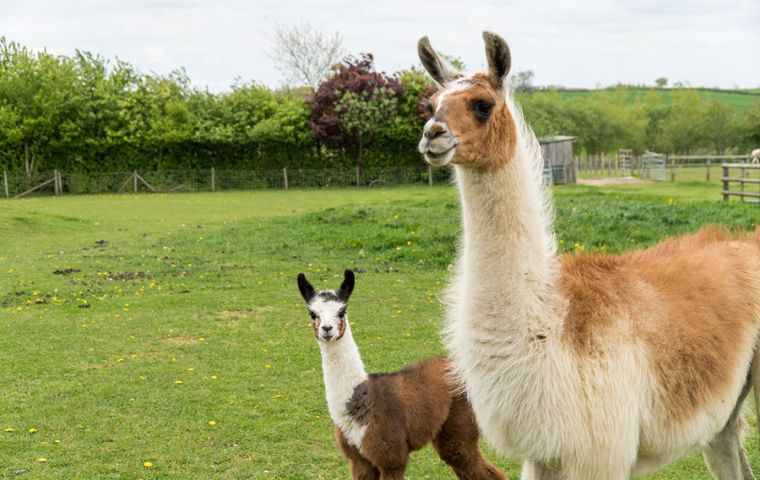 Researchers seem to be on the right path to finding a vaccine for all types of influenza by benefitting from the llama's immune system, a study published in the latest edition of the journal Science reported.
By mixing antibodies from llamas and humans, the researchers led by Nick Laursen, of the Scripps Research Institute in La Jolla, California were able to generate a vaccine that achieved lasting protection against two A and B influenza strains.
The experiment was successfully tested in mice that were infected with lethal doses of influenza virus.
Based on the immune system of llamas, an animal to be found in Argentina, Chile, Peru and Bolivia, the scientists were able to cure the mice and hope that these results open a new possibility to find a vaccine for humans.
But what most excited the researchers is that they managed to protect the older and immunodeficient mice that had been infected with high doses of the H1N1 strain, better known as "influenza A".
According to the results published in Science, the research focused on the development of a "multidomain" antibody, which would grant protection against different types of flu simultaneously.
The experiment directly attacked hemagglutinin, a protein in the outer layer of the virus, by which it ends up adhering to the cells of the respiratory system, the scientists explained.
The scientists chose the llama because of the peculiarities of its immune system, whose antibodies are easier to handle since they are much smaller than those of humans.
They underlined that it is still too soon to determine whether these findings will be useful for humans, but they celebrated the fact that it brings new hopes to find a flu vaccine, one particularly hard to develop in view of the number of strains it has and their continuous mutation.
The antibody they developed, the MD3606, could serve, above all, to protect the most vulnerable population, such as people over 65 years of age.
"The rapid onset of protection, along with the unprecedented cross-reactivity of MD3606 to strains of avian influenza, also offers the possibility of using this approach as a prophylactic," says the study.