Fuel goes up 7% in Argentina, 14th increase in 2018 to reach a total 65% this year
Sunday, November 4th 2018 - 15:02 UTC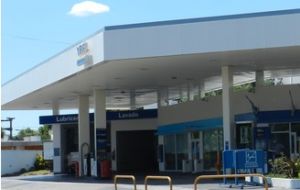 The retail price of fuel went up around seven percent this weekend in Argentina, for an aggregate 65 percent yearly rise that led impoverished consumers to use other transport means to make up for it.
Although the dollar fell five pesos last month in Argentina, producers pressed for a rise because they look at the values ​​of Brent oil extracted from the North Sea, which in October fell $ 4, but in the last six months had climbed $ 8, it was reported.
Argentines first shifted from premium fuel to less refined and more affordable variants, but now private cars are beginning to become a thing of the past. Car sales have dropped drastically, together with fuel sales at pumps.
The reduction in fuel consumption turned noticeable since September, when sales fell by 10% overall, while premium fuels plummeted 17%.
"Until now, people have been restricting product quality, migrating from premium to super, so the general demand remained relatively stable," explained Carlos Gold, president of the Confederation of Hydrocarbon Trade Entities of Argentina (Cecha).
Since Mauricio Macri took office in late 2015, Argentines have been coping with sharp price increases in everything energy. Inflation is estimated to be around 50% by the end of 2018, way above the rise in people's earnings. It is in this scenario that Macri will be seeking reelection in 2019.