Argentine Church to renounce state funding, albeit gradually
Monday, November 5th 2018 - 13:06 UTC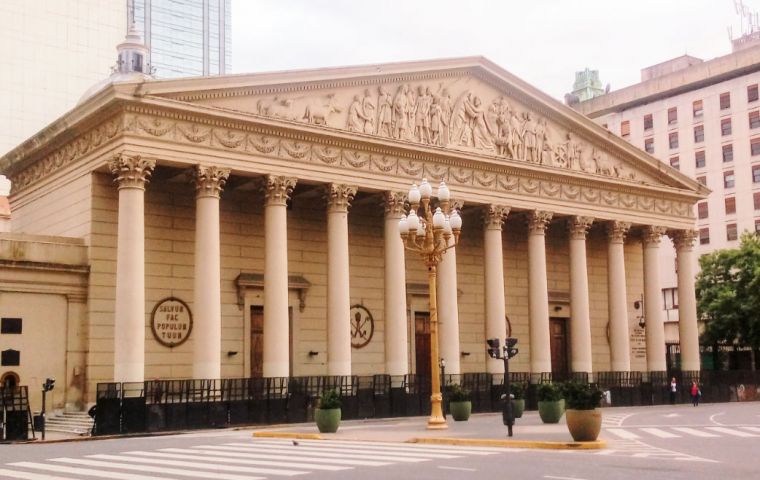 Argentina;'s Catholic Church will gradually renounce the 140-million-peso contribution from the federal government, it was announced Sunday. The funding of that specific cult is set forth in the national Constitution. That money makes for 7% of the Church's budget.
The measure is said to be a response to controversies following a mass for "peace, bread and work" at the Luján sanctuary in the province of Buenos Aires attended by labour leaders like Hugo Moyano.
The move is also regarded as a small step towards separating the State from the Church, analysts said.
The decision was backed to move by all the bishops after a debate during their last plenum of the year where it was to study proposals, with "the purpose of gradually resigning the assignments that the bishops receive" from the nation.
In recent weeks, the Executive Committee of the Episcopate convened the treasurers of all Argentine dioceses, with whom the future changes were analysed.
The issue has been on the table since March, when Cabinet Chief Marcos Peña announced the Church's 2018 budget was to be of 130 million pesos, as the Cambiemos (Let's Change) government lobbied to legalise abortion.