Argentine corruption funds emerge in New York and Miami properties
Monday, November 5th 2018 - 08:55 UTC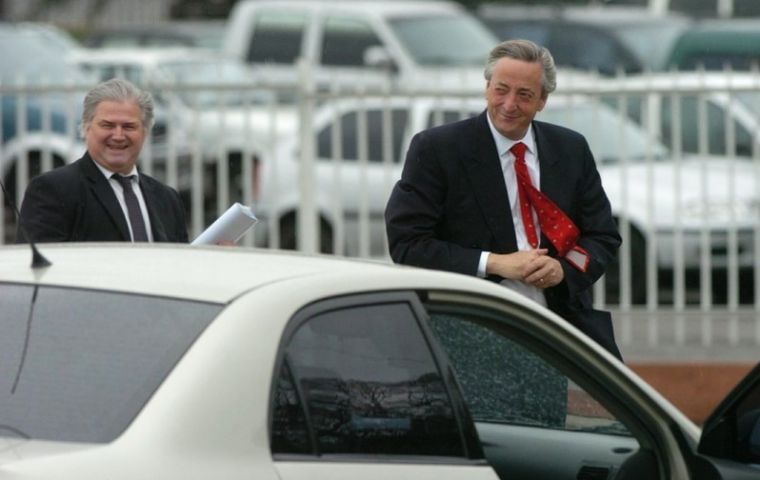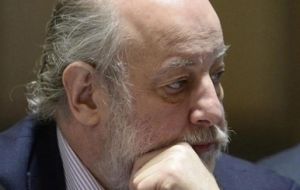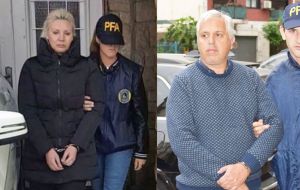 Following the arrests of four people, authorities in Argentina have uncovered how a former president may have used bribe money to buy U.S. properties, including luxury condos in New York City and South Florida.
The arrests were ordered by an Argentine judge overseeing a corruption case against the former president, Cristina Fernandez de Kirchner. She is accused of accepting bribe money from construction companies in exchange for contracts from the Argentine government. Critina Fernández de Kirchner has denied the accusations.
Prosecutors accuse the four arrested individuals of using bribe money to buy real estate on behalf of Hector Daniel Muñoz, a longtime personal secretary of Nestor Kirchner, the late husband of Fernández de Kirchner who also served as president of Argentina. Muñoz died in 2016.
Prosecutors believe Muñoz accepted cash bribes on behalf of the Kirchners to buy luxury condos in Miami and Manhattan and such South Florida commercial properties as bank offices and pharmacies.
All of the U.S. properties have been sold for nearly US$ 73 million, so prosecutors must locate the proceeds of the sales in order to seize any assets.
The property purchases were made by Florida companies registered to Elizabeth Ortiz Municoy and her ex-husband, Sergio Todisco, who both were arrested last month by federal police in Argentina. Municoy is an Argentine national who runs a real estate business that operated and eventually vacated a branch office in Surfside, Miami.
In late October, Municoy and Todisco were arrested in Mar del Plata, Argentina, where they reside.
The involvement of Muñoz in the real estate purchases was revealed in a leak of secret corporate documents known as the Panama Papers, which showed that he and his wife owned a British Virgin Islands company registered to Todisco.
Municoy apparently has been eliminating her ties to the United States as the investigation of Fernández de Kirchner advances. The Surfside branch office of her business, Municoy Intenational Properties, has been vacant for more than a year, and she sold her US$ 800,000 condo in Hollywood in 2017.
Ortiz Municoy, who has been released from jail, reportedly began cooperating with prosecutors in the Fernández de Kirchner case and explaining the involvement of Muñoz in the U.S. real estate purchases.
Todisco remains in custody, as do two other arrested individuals: Carolina Pochetti, the widow of Muñoz, and businessman Carlos Cortez, who paid US$ 2.9 million for condos in Sunrise and Miami through companies registered to him.
One of the companies registered to Cortez, New Dreams LLC, was created under the guidance of Olga Santini, a Miami representative of the now-closed Panamanian law firm Mossack Fonseca, whose files were leaked in the Panama Papers. (Miami Herald).