Bill Gates foresees taxes on robots to keep people at their jobs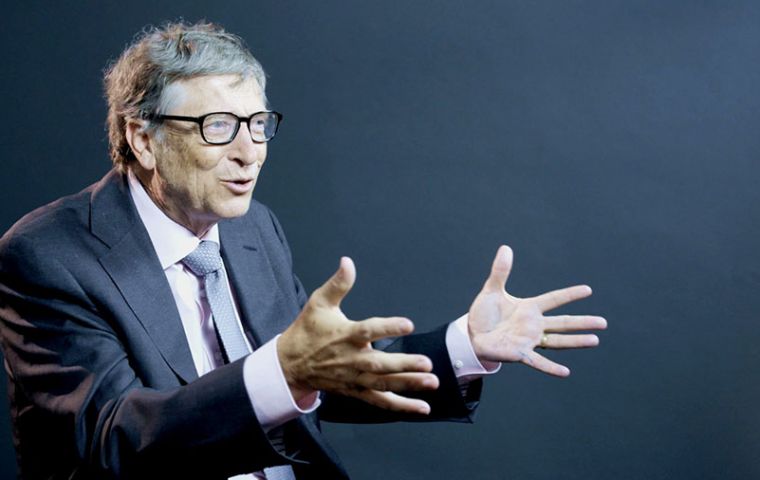 Microsoft founder Bill Gates foresees that a special tax on robots will be introduced in the near future to help people keep their jobs, according to an interview published Monday in the Japanese Nikkei newspaper.
"I am certainly not saying that we should artificially slow down the move toward automation, and robotics is just a form of what we have been doing to date," Gates explained.
The US billionaire also mentionef that since we believe "robots will help us make more goods and services with less people, we have defined the job is not the only thing that we were born to do. If we have to work less, then yes, it is a question of how we should spend that time."
Gates recognised that although automation will steal more and more human jobs, it does not mean that ultimately robots will kick humans out of offices. "The basic idea in taxation is you can tax capital or you can tax labour, and a robot is a capital good. And right now, there are a lot of taxes on labour, like payroll taxes. Overtime, because we as humans want to encourage jobs and job creation, instead of having these positive taxes on labour, we will actually probably have negative taxes, subsidization to bolster labour demand," Gates said.
He believes there will be no ban on the purchase of robots and their use in production but rather an increase in fees on material capital and other assets, including robots. In his words: "If you choose to buy a robot instead of employing humans, that is OK, you can do that, but the tax system will be pushing you to at least consider using humans more, unlike today's tax system, which actually pushes in the opposite direction."