Buenos Aires G20 summit: US requests Uruguay authorization to station troops and aircraft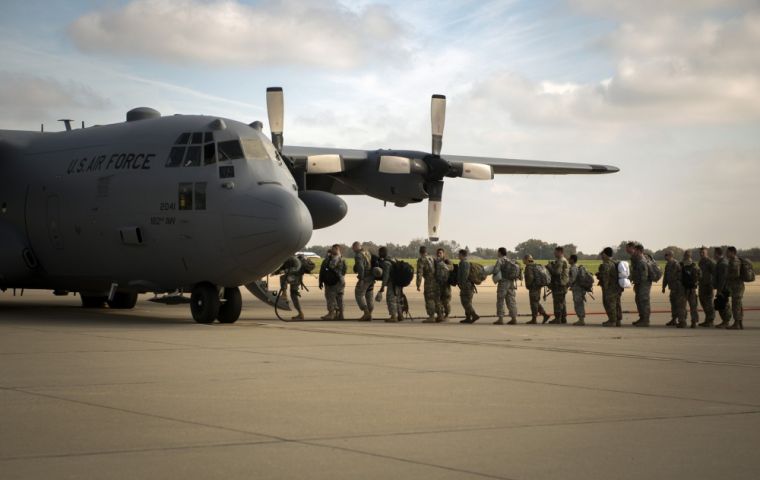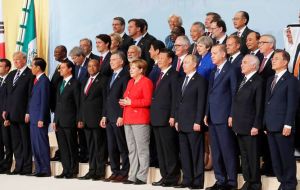 Uruguay's government asked Congress to allow United States troops and equipment to stay in country during the upcoming G20 meeting in neighboring Argentina, due to be attended by the US, Chinese, Russian and European leaders.
Washington wants to send 400 civilian and military personnel as well as eight aircraft for a week, from November 26 to December 3. The aircraft will also have the support from an air carrier.
US president Donald Trump, China's president Xi, Russia's Vladimir Putin, Germany's Angela Merkel and PM Theresa May are scheduled to attend the event.
Uruguay's Defense Ministry submitted a two-part bill to Congress, the first of which sought permission for the US troops, official sources said. The bill's second article asks for authorization to allow troops from other countries whose leaders are attending the summit to be stationed in Uruguay, according to the draft.
Opposition senator Javier Garcia argued that such authorization can only be issued by the General Assembly through a constitutional mandate. But he stressed that any such authorization would be for a specific request rather than a "carte blanche" opening of doors to unspecified foreign troops.
Garcia said the Defense Ministry would have to ask each other country wishing to use Uruguayan soil to provide a detailed request similar to the one US officials presented.
The G20 summit takes place at the end of the month in the Argentine capital Buenos Aires, which is just 200 kilometers away from Uruguay's capital Montevideo.