The UK's Real Living Wage goes up to £9 an hour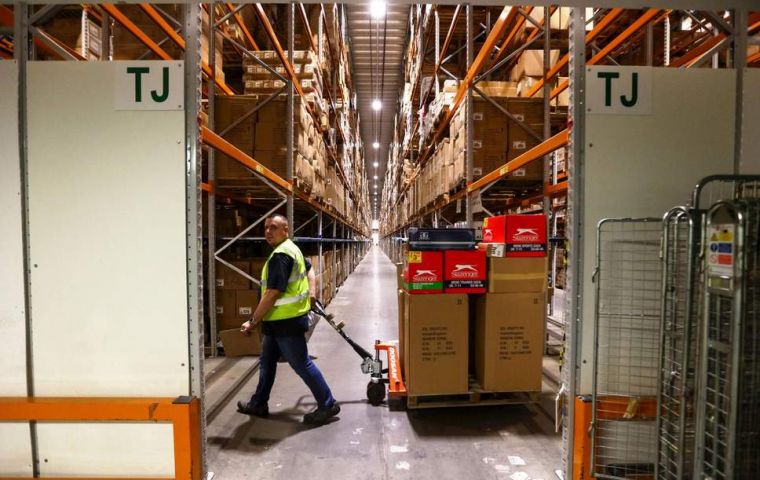 UK residents working for an employer who has voluntarily signed up to the real Living Wage are set for a 2.8% pay rise this week. For the first time they will receive £9 an hour. This is not to be confused with the compulsory National Living Wage, which is currently £7.83 an hour for anyone over the age of 25.
Real Living Wage employers in London will pay an extra 3.4%, bringing the minimum hourly rate to £10.55. The rate is independently calculated, to reflect what people need to spend to feed, clothe and house themselves.
Some 4,700 employers across the UK are signed up to the agreement, including large companies including IKEA, Aviva, Nationwide Building Society and Google. They have to pay the real Living Wage not just to their staff, but to any sub-contractors as well. In total around 180,000 employees will qualify for the pay rise.
The National Living Wage is the legally binding hourly rate for workers aged 25 and over. It was set at £7.83 an hour in April 2018 and is reviewed every year just like the National Minimum Wage (for under 25s).
The real Living Wage was devised by charity the Living Wage Foundation. It argues the government's National Living Wage is not high enough to meet workers' needs and encourages employers to adopt to its more generous, independently calculated rate.
"Employers that pay the real Living Wage enable their workers to live a life of dignity, supporting them to pay off debts and meet the pressures of rising bills," said Living Wage Foundation director Tess Lanning.
"We want to see local councils, universities, football clubs, bus companies and the other major public and private sector employers in every city commit to become real Living Wage employers."
However research published over the weekend suggests the Living Wage Foundation is fighting a losing battle. The accountancy firm KPMG found that 22% of jobs now pay less than the real Living Wage - up from 21% in 2017. It said 5.75 million workers earn less than the Living Wage, up from 4.87 million five years ago.