Blair calls for a second Brexit referendum: the great nations of Europe must stick together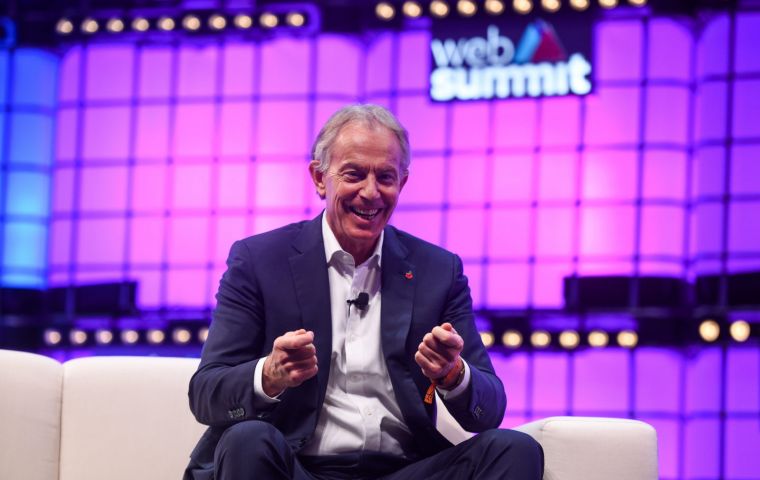 Leaving the European Union without a deal would be "absurd" and the whole process of Brexit can still be stopped, Tony Blair has claimed. The former prime minister said the British people should be given the chance to vote again on whether to remain in the EU because otherwise they faced either a "pointless" or a "painful" version of Brexit.
Mr Blair said it was a mistake to pull out of the EU at a time when the economic rise of China meant Europe had to stick together. Speaking at the Web Summit in Lisbon, Mr Blair said he was "100% opposed to Brexit" and "up to the very end I am going to do everything I can to stop it".
"I think it is possible to stop it. It's not in our political interest, it's not in our economic interest, I think it weakens Britain and it weakens Europe."
Mr Blair, who was being interviewed on stage by CNBC's Karen Tso, said a second referendum was possible if Parliament rejected a deal agreed by Theresa May.
"In my view a general election is highly unlikely because of the state of the Conservative Party, unless they are suicidal – which in politics today you can't discount. "Let's assume they are not, they won't want an election. No deal is obviously absurd, I think at least we should have the chance to go back to the people."
Any Brexit deal likely to be struck by the Prime Minister would either be "pointless" because it would keep the UK aligned with EU rules, or "painful" if it diverged from Brussels and caused economic damage.
"Before we go down the path of pointless or painful, ask the question again of the British people: in these circumstances, do you really want to proceed?"
He added: "In today's world, especially with this rising power of China, nations like Britain, Germany, France – European nations, great European nations – we should stay together and stick together because that is the way to preserve our values, retain our influence and advance our interests."