Bolsonaro names a woman from the farmers' caucus as Agriculture minister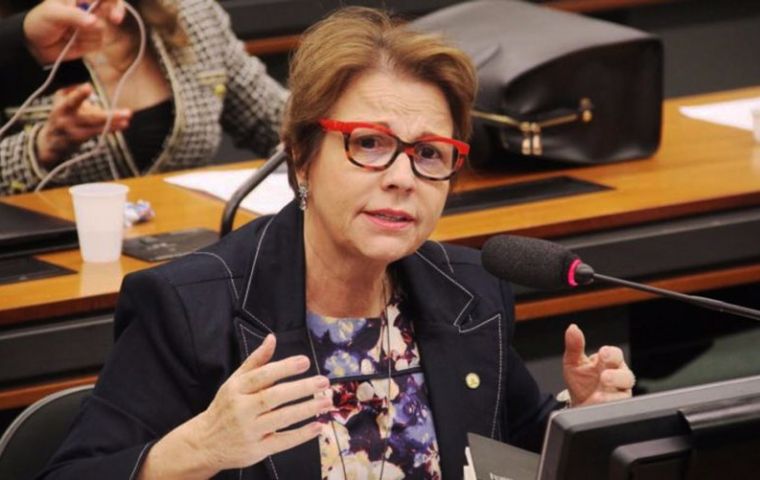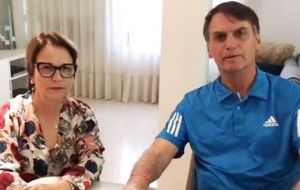 Brazil's President-elect Jair Bolsonaro appointed his first female cabinet member on Wednesday evening, picking the head of the farmers' caucus in the lower house as agriculture minister.
Tereza Cristina, 64, a lawmaker from the farming state of Mato Grosso do Sul, is an agronomist by training and a staunch advocate of Brazil's powerful agribusiness sector. Her appointment was confirmed by the president-elect on Twitter. She is the second woman to hold the position after Katia Abreu, who held the job from 2015-2016.
The vice-president of the farmers' caucus, Alceu Moreira, had announced the decision moments earlier, following a meeting with Bolsonaro. Moreira also told reporters that there would be no merger of the agriculture and environment ministries, an idea that had prompted strong push back from many of his allies in the farming sector as well as environmentalists.
With six ministerial positions now filled, Cristina is the first woman to take a cabinet post. The list of Bolsonaro's original 27-member transition team, which included some of his ministerial picks, came under fire for its total lack of women. Four women, including two ex-Army officers, were subsequently appointed to the group.
In a Tweet earlier on Wednesday, Bolsonaro said that he was "not worried about the color, sex or sexuality" of anyone on his team, so long as they were on board with "the mission to make Brazil grow, fight organized crime and corruption".