Fitch lowers prospects for Argentine sovereign debt to negative
Thursday, November 8th 2018 - 08:20 UTC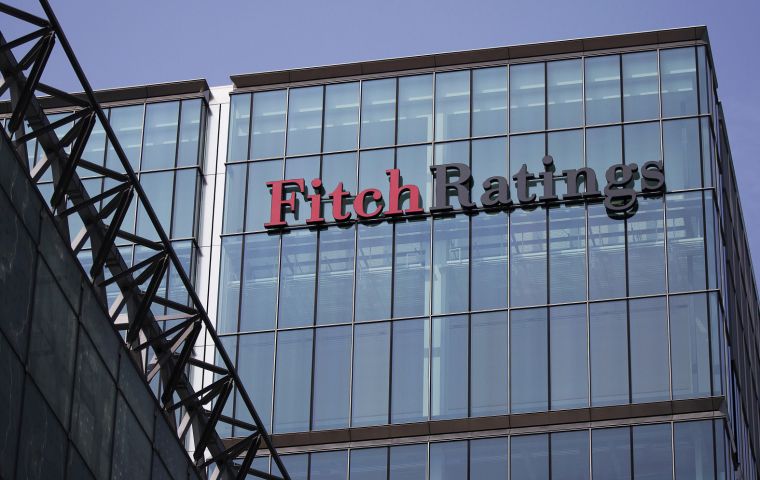 The credit rating agency Fitch lowered the prospects for Argentine sovereign debt to negative, arguing the overall weakness of the economy and an uncertain scenario for fiscal consolidation in coming years.
"The intense macroeconomic instability of 2018, marked by a strong depreciation of the Peso, has dramatically weakened growth prospects in the short term", said the official Fitch release on Wednesday, adding that it anticipates a 2.7% contraction this year and a further 1.7% in 2019.
According to Fitch, inflation this year should reach 47%, and will decelerate to 27.5% in 2019. However Fitch said it was confident the Argentine administration would manage to comply and enforce its fiscal consolidation goals.
Fitch estimates are in line with those of the Argentine private sector and some multilateral organizations.