Ecuador's ex president Correa denies having requested asylum in Belgium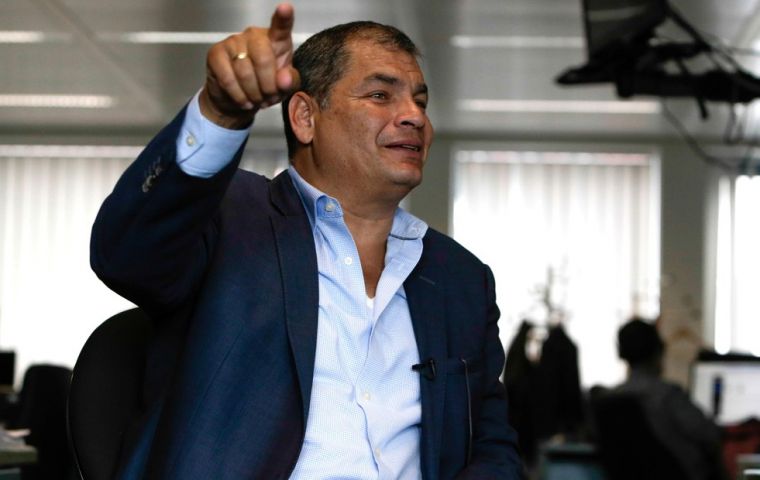 A lawyer for former Ecuadoran president Rafael Correa denied a report on Thursday that he had requested asylum in Belgium as he faces prosecution at home over a kidnapping case.
National news agency Belga cited unidentified sources saying that Correa, who now lives in his wife's native Belgium after governing Ecuador for a decade, had applied for asylum. Le Soir newspaper cited a report that he had lodged the request in June.
A lawyer for Correa, Caupolican Ochoa, said that was not true. "The news that has been spread does not correspond to the truth," he told Reuters. "There is nothing about asylum. A moment ago President Correa told me there was not a request."
Correa is embroiled in a legal battle with prosecutors pursuing a case involving the kidnapping in 2012 of an opposition lawmaker. On Wednesday, a judge ratified an order for him to be imprisoned pending a trial, ordered his bank accounts frozen and an international arrest warrant to be issued.
The populist Correa gained international prominence when Ecuador granted asylum to WikiLeaks founder Julian Assange, who has spent the last six years living in the country's embassy in London after being investigated over sexual assault in Sweden.
Belgium has gained a reputation for being reluctant to extradite people claiming political motives behind their prosecution. It was a reason Catalonia's leader fled there last year as Spain sought to arrest him after the regional government organized an independence referendum.