Falklands plays an England Football Association team this Saturday in Stanley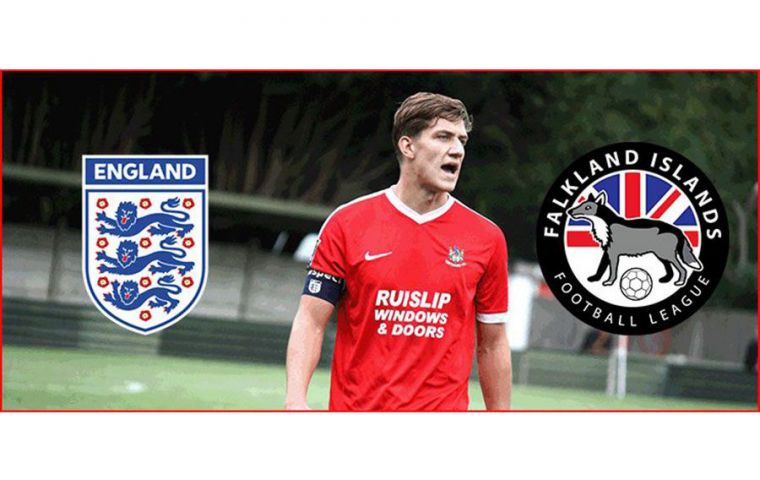 This Saturday the Falkland Islands Football Team will be playing an England Football Association Representative team in Stanley and on Sunday, the visitors will clash with the Combined Services team from MPC in the same pitch.

The Football Association (FA) squad besides the goodwill matches, will also participate in coaching sessions with the Falkland Islands Community School and the Infant/Junior School CE in Stanley and the junior school at Mount Pleasant.

Chair of the FA Representative Matches committee Andrew Shaw, said: "This is a fantastic opportunity to undertake a goodwill visit to both the Islanders and our armed forces personnel. School visits are an integral part of these trips and highlight the work we do, as well as playing matches. I know that all those involved are very excited about this trip."

The visit coincides with Remembrance Day on November 11, and the FA delegation will be attending the service at Christ Church Cathedral in Stanley, where the group will participate in the memorial wreath laying ceremony.

The FA XI is managed by Paul Fairclough, England C manager, who said:"It is always a great honor to represent The Football Association, never more so than during our pioneering visit to the Falkland Islands. Football aside, for most people in the UK, the Islands are famous because of their role in British modern history. Our travelling group is privileged to experience such an important and historic place, and to be present for the remembrance ceremonies".

The FA representative side will endeavor to make the two games a celebration of football and hope that many of the Islanders, schoolchildren and the wider community will join in the occasion. The FA Squad members selected from across England to travel to the Falkland Islands are: Charlie Ruff Hertford Town; Carl Pearce Northwood FC; Harry Curtis St Paul's FC Jersey; Liam Ferdinand Bracknell Town; Ibrahim Olutade Hanwell Town; Mitchell Parker Reading City; Oli Spooner Basildon Utd; FC Jonathan Lacey Leverstock Green; Louis Tibbles Bury Town FC; -Leigh Bedwell Didcot Town; Alex Brown Buxton FC; -Brendan Ocran Barking FC; Alex Paine Chalfont St Peter AFC; Sam Ashford Witham Town FC.

For the Falklands Football team this Saturday's the match will be of great experience even when the Islanders have participated overseas in the Islands Games. However a warm up match with the Combined Services from MPC a week ago, was not very encouraging.

In effect the Falklands squad managed an equalizer at the start of the second half but from then on it was all MPC initiative. The final score of 6-1 was a little harsh on the Falklands, but there is no doubt the MPC team deserved their victory and were by far the better side, commented the Penguin News sports editor. (PN) .