"Devil fires" in California cause 25 deaths, 110 missing and destroy over 7.000 homes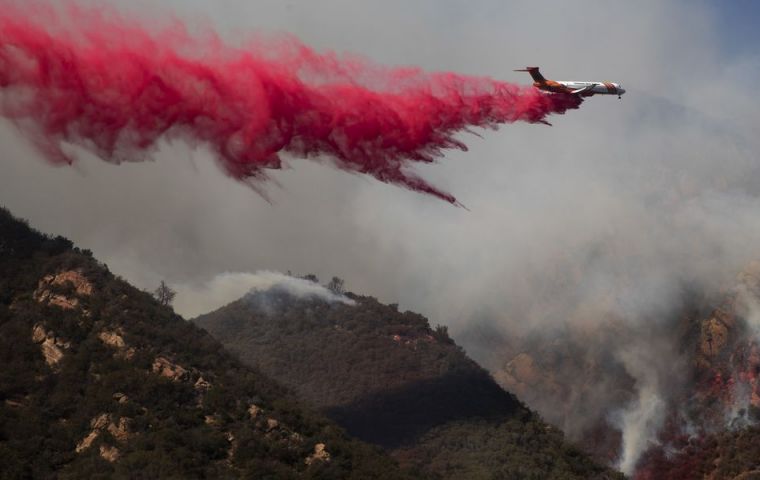 Northern and southern counties of California are suffering from two huge wildfires that show no signs of dying down. With hot dry winds expected last until at least Tuesday, in the south there are fears for the wealthy beach town of Malibu, where a mandatory evacuation order has been issued for a quarter of a million people.

In the meantime the huge Camp Fire in the north has already destroyed towns like Paradise and forced the evacuation of tens of thousands of people. Firefighters say it is only 10% contained.

At least 25 people have died, and more than 110 are missing. Looting has been reported in the south, where the Woolsey fire has doubled in size in the last 24 hours. Officials hope many of the elderly on the list simply are elsewhere without cellphones or away to contact loved ones.

Fire officials are noting that the fires are spreading more quickly than in the past. Only two past fires, in the 1930s and 90s, have taken more lives.

Nearly 7000 homes and businesses have also been destroyed. Experts say California has to adjust to a "new normal"; less rainfall, more frequent and more severe fires, and stronger storms to whip them out of control.

More firefighters headed to the area on Sunday, with wind gusts of up to 50 miles per hour expected through Monday, raising the risk of conditions similar to those when the fire started Thursday, said Alex Hoon with the National Weather Service.

Drought, warmer weather attributed to climate change and home construction deeper into forests have led to more destructive wildfire seasons that have been starting earlier and lasting longer. California emerged from a five-year drought last year but has had a very dry 2018. Much of the northern two-thirds of the state, including where the fire is burning, is abnormally dry, according to a U.S. government analysis.