Edinburgh demands to see the Brexit deal: "Scotland must not be forgotten"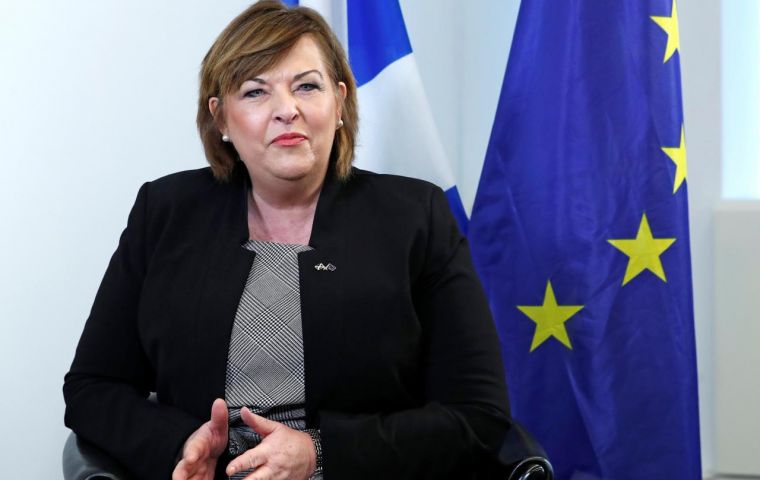 The Scottish government has demanded to see details of the draft Brexit deal set to be discussed by UK ministers, after a major breakthrough in talks. Prime Minister Theresa May is to hold a special cabinet meeting on Wednesday to discuss a draft withdrawal agreement.
Scottish External Affairs Secretary Fiona Hyslop said: "We must see this deal, Scotland must not be forgotten".
Scottish Secretary David Mundell said it was "encouraging that there's a potential agreement", but said ministers would "reflect on the detail" ahead of Wednesday's cabinet meeting.
The future of the border between Northern Ireland and the Republic of Ireland has been the last major outstanding issue to be settled amid disagreements over how to guarantee that there will not be physical checks reintroduced after Brexit.
Speaking at Holyrood after news of the draft agreement broke, Ms Hyslop told the BBC that "Scotland has to see what this deal is".
She said: "Up until today we have not seen this deal, and it's important that our views are taken on board.
"If there has been a deal without consulting Scotland, that means Scotland has not been consulted properly by the UK government. We must see this deal and Scotland must not be forgotten."
Scottish Brexit Secretary Mike Russell, who is in London for talks with UK and Welsh government counterparts, added: "It's not good enough, with respect, to just read it in the newspapers. We need to know what is being doing and we need to know it is being done in our name."
And First Minister Nicola Sturgeon said that if any deal fails to command a majority in a vote of MPs, "we should take the opportunity to get better options back on the table".