Military "lobby" expected to add a new minister in president elect Bolsonaro's cabinet
Wednesday, November 14th 2018 - 10:19 UTC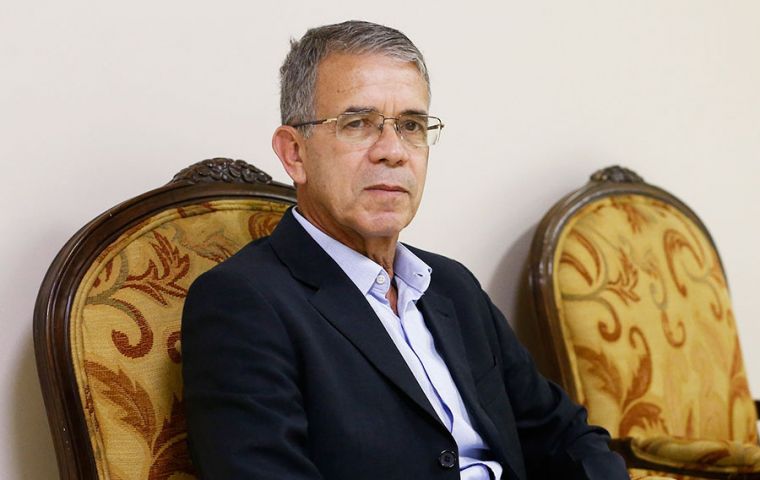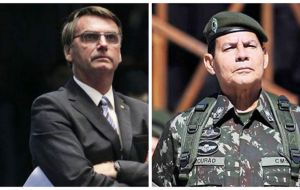 Brazil president elect Jair Bolsonaro is expected to name another member of the military group backing him, retired General Oswaldo Ferreira, former head of the army engineers corps, as his Transportation minister in charge of improving Brazil's anemic national infrastructure.
Bolsonaro's vice president-elect is retired General Hamilton Mourao, who was removed from command in 2015 and given a staff job for criticizing the leftist Workers Party government at the time. He later offered a public defense of military intervention if the courts failed to punish corrupt politicians.
While former military officers are expected to have a high profile in the next government, it was democratically elected by 57 million voters and will be led by a politician who once was a soldier, said the current administration's national security adviser, Sergio Etchegoyen, also a retired army general.
"He has been painted as a fascist, a homophobe, a misogynist and many other things," Etchegoyen said in an interview. "If he really is a fascist and a pervert, Brazilian society will remove him the next day."
Bolsonaro has suggested the army will play a role in backing up state police as part of the crackdown on runaway crime and drug gangs that he promised while campaigning.
Speaking via teleconference to an investor conference in New York on Tuesday, Mourao said Bolsonaro wants to privatize the fuel distribution unit of state-run oil firm Petrobras, sending its shares higher.
Mourao also said also said a proposal for Boeing to acquire control of Embraer SA's commercial jet unit was "a very good one" for the Brazilian plane maker. He added that Bolsonaro plans to approve an overhaul of Brazil's pension system by late-June next year.