Brexit Secretary Raab resigns: end of May's withdrawal agreement?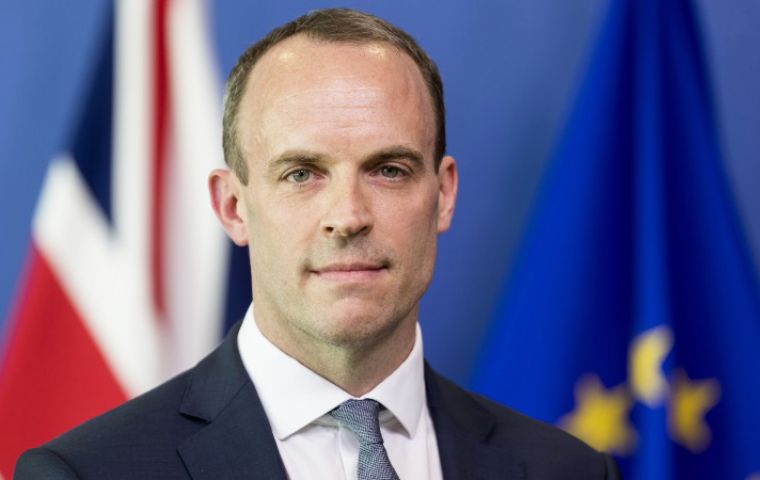 Brexit Secretary Dominic Raab has resigned saying he "cannot in good conscience support" the UK's draft Brexit agreement with the EU. Theresa May announced on Wednesday evening that she had secured the backing of her cabinet for the agreement, after a five hour meeting.But several ministers were understood to have spoken against it.
And there are suggestions of moves among Conservative backbenchers to force a no-confidence vote in her.
Mr Raab - a Leave supporter who was promoted to the cabinet to replace David Davis when he quit in protest at Mrs May's Brexit plans - is among a group of senior ministers thought to be unhappy with the agreement.
He was closely involved in drafting the agreement, which sets out the terms of Britain's departure from the EU.
The BBC's Norman Smith said his departure puts pressure on other cabinet members to quit, raising the prospect of a "domino effect" that could end in the break-up of the cabinet.
Remain-backing Conservative MP Anna Soubry tweeted: "Raab's resignation marks the end of PMs Withdrawal Agreement. This is v serious the PM will clearly be considering her position. My own view is that we need a Govt of National Unity and we need it now."
Earlier on Thursday, Shailesh Vara quit as minister of state for Northern Ireland, saying he cannot support Mrs. May's agreement, which he said "leaves the UK in a halfway house with no time limit on when we will finally be a sovereign nation.