Money wirings from British NGO under investigation as G-20 Summit nears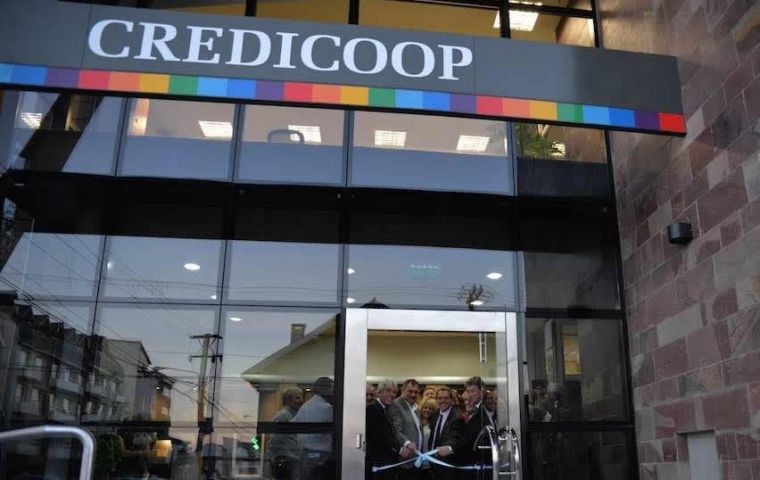 Two money transfers from British NGO "Global Justice Now" to the Buenos Aires branch of the Association for a Fee for Speculative International Financial Transactions to Help Citizens (ATTAC) worth 32,000 sterling pounds combined, have drawn the attention of Argentine anti money laundering authorities who have launched an ex officio investigation.
ATTAC Argentina has not registered any public activity since 2006 when it canceled its tax registration. But the inflow of funds into its accounts was reactivated in recent months, with two of those deposits being particularly curious. One at the end of 2017 worth £ 12,000 and the other worth £ 20,000 in May this year. The first eerie thing was that neither transfer was reported by the bank, which is mandatory after long periods of inactivity.
Investigators are focusing on ATTAC President Beatriz Rajland, an 82-year-old University of Buenos Aires (UBA) professor and a member of the Foundation for Social and Political Research (FISYP).
ATTAC Argentina members claim they belong to a "very heterogeneous international movement contrary to economic liberalism, which promotes democratic control of financial markets, appealing to political reflection and social mobilization through the collection of a tax on market transactions."
Researchers are not only concerned about the possibility that foreign organizations are financing violent protests against the G20 summit to be held in Buenos Aires, but that the NGO is being used as a screen for money laundering, a common methodology used in the world to introduce funds in the formal market.
ATTAC reportedly supports the "counter-summit" against globalization which will consist of several street demonstrations and feature prominent politicians such as former Presidents Cristina Fernández Kirchner and Dilma Rousseff among others, with a November 28 "popular summit" at the Congress' doorstep, two days before world leaders meet.
"Clearly, the accusation is nonsense. But installing the idea that there are 'criminal groups' among those who question the G20 is useful to then repress or censor the activities of those organizations, and hide valid criticism," Economist Martín Kalos posted on Twitter.
"ATTAC has historically denounced money laundering ... they are investigating it for laundering money! How much? 32,000 pounds, intended for training and awareness in financial matters, and legally admitted," he added.