Orthodox liberal nominated to Brazil's central bank, Roberto Campos Neto
Thursday, November 15th 2018 - 20:49 UTC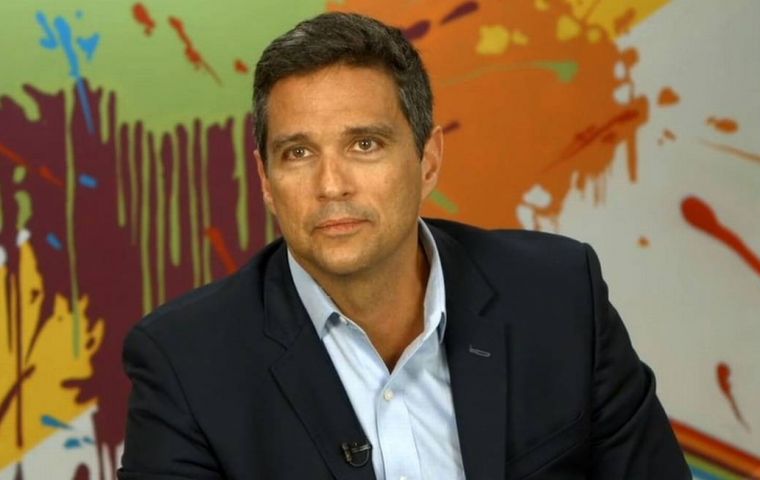 Economist Roberto Campos Neto has accepted an invite to become the head of Brazil's central bank under the government of the incoming president, Jair Bolsonaro, the nation's future economy minister said in a statement on Thursday.
Current Treasury Secretary Mansueto Almeida will be invited to stay on in Bolsonaro's government, the future Economy, Planning, Industry and Trade minister, Paulo Guedes, added in the statement.
Campos Neto is currently Treasury director for the Americas at Banco Santander, and will replace Ilan Goldfajn. The appointment needs to be approved by Congress.
The nominee is the grandson of Roberto Campos, the planning chief behind the economic policies of the Castelo Branco government which came into power in 1964 with the military uprising. The grandfather of the next central bank president is considered one of the most influential minds in Brazilian liberal economics.
Campos Neto trained in Finance at the University of California and has been with the Santander Brazil bank for sixteen years.
Outgoing central bank president Goldfajn, who admitted leaving the post for personal reasons praised Campos Neto as an acknowledged professional with vast international and domestic experience. "He has my total support and confidence as future head of the central bank".
Contrary to Campos Neto who has no previous experience in the public sector, Mansuelo Almeida has spent most of his life in the government sector, in the Finance ministry. He has a Masters degree from the University of Sao Paulo and a PhD in Public Policies from MIT, in Boston.